The top 40 + 10 marketplace investors and VC firms
The title says it all. Here are the people to keep an eye on in the marketplace investment scene.
Published on
Last updated on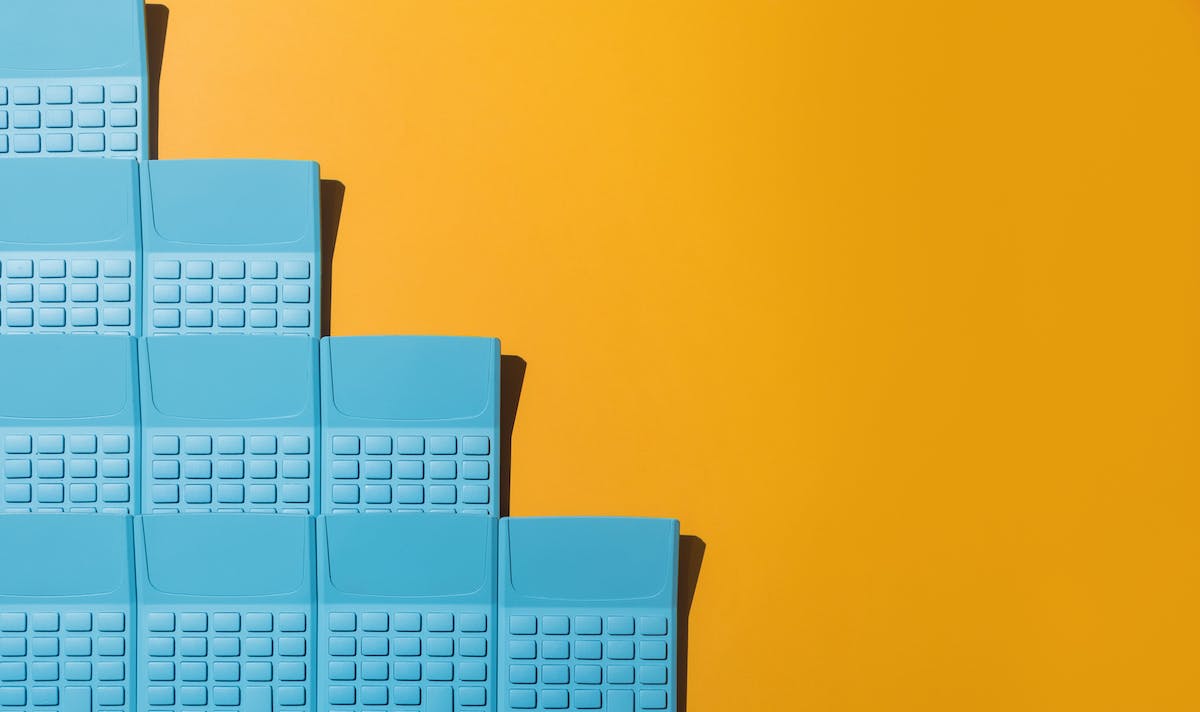 This article gives you a list of venture capital firms that invest in online marketplaces, two-sided platforms, and network effects businesses. At the bottom, you'll also find our top 10 individual online marketplace investors who you should follow to get valuable insights into the industry.
If your marketplace idea and target market are big enough, you might consider raising venture capital or taking on an angel investor to grow your business. Even if you don't, keeping an eye on VCs and marketplace investors, their blogs, discussions, and investment activity can give you valuable insights into marketplace dynamics, trends, and business opportunities.
This article offers you a non-exhaustive list of VC firms with a specific focus on marketplaces, along with their HQ country and preferred round. We also list our top 10 insightful marketplace investors every marketplace entrepreneur should follow.
This list focuses on VC firms that have shown a special interest in online marketplaces, meaning they have invested in one or several of these types of startups.
Some additional explanation that will help with interpreting this list correctly:
Country
This is decided by the location of the headquarters. Some of these firms have offices in many locations. Please also note that the location does not necessarily say anything about the location in which they invest. This is especially the case for the bigger US firms. Many of them invest in European marketplaces as well. At the same time, some of the smaller European firms that prefer seed rounds invest only in Europe or even just in their own country.
Preferred Round
This is based on data from Dealroom.co, which offers a data-set of the entire venture capital and investment deals done in the world of startups. To determine the preferred round, we looked at the portfolio of each company and saw which type of round they had done most.
Marketplace Specialist
There are a few marketplace firms we regard as specialists, such as SpeedInvest X, Adevinta Ventures or PointNine Capital. These VC firms explicitly mention that online marketplaces and businesses with two-sided network effects are at the core of their investment thesis.
To help you find the most interesting marketplace investors, sort the table by the category by the category most relevant for you.
| Name | Country (HQ) | Other marketplace investments | Preferred Round | Marketplace Specialist |
| --- | --- | --- | --- | --- |
| Accel | United States | Blablacar, Deliveroo, Trulia, Etsy | Series B | no |
| Acton Capital | Germany | Expertlead, Lemonone | Series B | no |
| Adevinta Ventures | Norway | Paulcamper, Medwing | Series A | yes |
| Atomico | United Kingdom | JobandTalent | Series A | no |
| Autotech ventures | United States | Outdoorsy, Lyft, Fixico, Frontier Car Group | Series A | no |
| Axel Springer | Germany | Airbnb, Uber, Wonderflat, WayUp, Wunderflats | Series A | no |
| Balderton Capital | United Kingdom | 3dhubs, Rentify | Series A | no |
| Battery Ventures | United States | Sofar sounds, Spothere, Wag | Series A | no |
| Big Sur Ventures | Spain | Biddus, Celebrents | Seed | no |
| Cabra VC | United States | Ticketscloud, | Series A | no |
| Chicago Ventures | United States | Cameo, Havenly, SpotHero, Truss | Series A | no |
| Felix Capital | United Kingom | Farfetch, Mirakl | Series B | no |
| FJ Labs | United States | Alibaba, Blablacar, Book a Tiger | Seed | yes |
| Flashpoint | Israel | Ponominalu | Series A | no |
| Floodgate | United States | Lyft, Airgarage | Series A | no |
| Frog Capital | United Kingdom | Sofatutor, Rated People | Early VC | no |
| Global Founder Capital | Germany | Barn2door, Homeaway | Seed | no |
| HV Holtzbrinck Ventures | Germany | Scoutbee, Mercavus, Care.com | Series A | no |
| Jackson Square Ventures | United States | Upwork, Offerup, Cornership | Series A | yes |
| JME Ventures | Spain | JobandTalent, Voi, Saluspot | Seed | no |
| LeadX Capital Partners | Germany | Culinary Agents | Seed | no |
| Market One Capital | Poland | Eversports, Packhelp, Lunching.pl | Seed | yes |
| MHS Capital | United States | Thumbtack, Udemy, Sharegrid | Series A | no |
| NEA - New Enterprise Associates | United States | Hired, Raise | Series B | no |
| Northzone | United Kingdom | Lemoncat, Wallapop, Letgo | Series A | no |
| Peak Capital | Netherlands | United Wardrobe, Floryn, Cheapcargo | Seed | yes |
| Piton Capital | United Kingdom | Quandoo, Move24, Autotrader | Series B | yes |
| Point Nine Capital | Germany | Helplin, Deskbookers, Delivery Hero, DaWanda, Storefront | Seed | yes |
| Protos Ventures | Poland | Kolay Randevu | Early VC | no |
| Revo Capital | Turkey | Zizoo, Figopara, Peoplise | Seed | no |
| Ringier | Switzerland | Topjobs, Scout24 | Series A | no |
| Samaipata | Spain | Ontruck, Matera, Geomiq | Series A | yes |
| SpeedInvest X | Austria | CoachHub, PackHelp, Byrd | Seed | yes |
| Tekton Ventures | United States | Thumbtack, GreenCar, Outdoorsy | Seed | no |
| Uncork Capital | United States | Eventbrite, Postmates, Pared | Seed | no |
| Venturefriends | Greece | Stasher | Seed | no |
| White Star Capital | United States | Freshly, Activate | Series A | no |
| NFX | United States | Outdoorsy, Splacer, Incredible Health | Seed | yes |
| Starting Line | United States | Cameo, Hitch, Spothero | Seed | yes |
| Sova VC | United Kingdom | Laundryheap, Geomiq, Smartcat | Series A | yes |
| Dutch Founders Fund | Netherlands | YourCampus, Buildstream | (pre)Seed | yes |
Most of the firms on the list also invest in other types of businesses. The criteria for considering these VC firms as marketplace specialists are very loose and mostly a subjective assessment by the author.
Are there firms missing? Let us know.
These marketplace investors can give you crucial insight into how to grow your business and where the industry is heading. Bookmark, follow, add to your feed, or do whatever you deem necessary to stay in the loop with them. We have collected all the ones mentioned here in one Twitter-list.
Simon Rothman - Twitter | Blog
Partner at Greylock Partners, who specialize in online marketplaces. They have invested in Airbnb, EatWith, GoFundme, and most recently Convoy. Read his excellent essay "Network effects aren't enough.
Bill Gurley - Twitter | Quora
General partner at the Benchmark VC firm, who invested in Uber, Zillow, Opentable and Grubhub (among others). He writes a lot about marketplaces. His two classic posts are A Rake Too Far: Optimal Platform Pricing Strategy and All Markets Are Not Created Equal: 10 Factors To Consider When Evaluating Digital Marketplaces.
Boris Wertz - Twitter | Quora
Founder and general partner at Version one ventures. He previously founded book marketplace JustBooks, which was acquired by AbeBooks, which in turn got sold to Amazon. He writes a lot about marketplaces. Together with others at Version One, he created a great spreadsheet of Marketplace KPIs and a guide to marketplaces.
James Currier – Twitter
Founder of NFX Guild, an accelerator that focuses on marketplaces and other network-effect businesses, such as Lyft and Poshmark. Read his article about The NFX Marketplace Scorecard.
Jeff Jordan – Twitter
Partner at Andreessen Horowitz, former CEO of OpenTable and former senior vice president at eBay North America. He writes and talks a lot about marketplaces, such as "How to manage tensions in online marketplaces".

Craig Shapiro – Twitter
Founder and managing partner of Collaborative Fund, which has invested in many collaborative economy marketplaces (Lyft, Kickstarter, TaskRabbit, Thumbtack, UpCounsel). He focuses on businesses that make the world a better place.
Brad Burnham - Twitter
Managing partner of Union Square Ventures, who invested in marketplaces like Etsy and La Ruche qui dit Oui! He has interesting thoughts on the future of marketplaces.
Tristan Pollock - Twitter
Currently a venture partner at 500 Startups, and previously the founder of Storefront. He started Marketplace dinners where marketplace entrepreneurs can meet one another. He regularly writes about marketplaces and also started a great Marketplaces facebook group. We recently interviewed him for the Academy.
Nicolas Debock - Twitter
Principal at Balderton Capital and formerly of XAnge. He specializes in the sharing economy. XAnge has invested in companies such as Etsy, Peerby, La Ruche qui dit Oui!, and A Little Market.
Point Nine Capital - Twitter | Medium
The last one on the list is not actually a person, but a very interesting VC firm. Point Nine invests in early-stage SaaS & marketplace businesses, and openly share a lot of information and spreadsheets, such as their analysis of the growing SaaS-enabled marketplace eco-system.
The online marketplace industry is still very young. It is constantly changing and evolving. Business models, market opportunities, the funding landscape, payment systems, and many other parts of this ecosystem are in a continuous state of flux. All this makes being a part of the marketplace industry is very exciting.
In order to remain on top of things, it is a good idea to follow the people who are shaping and analyzing the industry. In addition to this list of marketplace investors and VCs, be sure to check our articles on:
Many of the people on these three lists have inspired us while we wrote the guide on how to build a marketplace and other articles for the Marketplace Academy, and some have contributed with guest articles and interviews themselves.
These lists are, of course, subjective and by no means complete. If you feel that someone crucial is missing from our list, please e-mail sjoerd@sharetribe.com. We'll be sure to add them to our next edition of the list.
Of course, don't forget to follow @Sharetribe on Twitter, where we share our best marketplace-related articles. By signing up for the Marketplace Academy mailing list, you'll also get notified of new content targeted at helping marketplace entrepreneurs succeed with their business.
---

You might also like...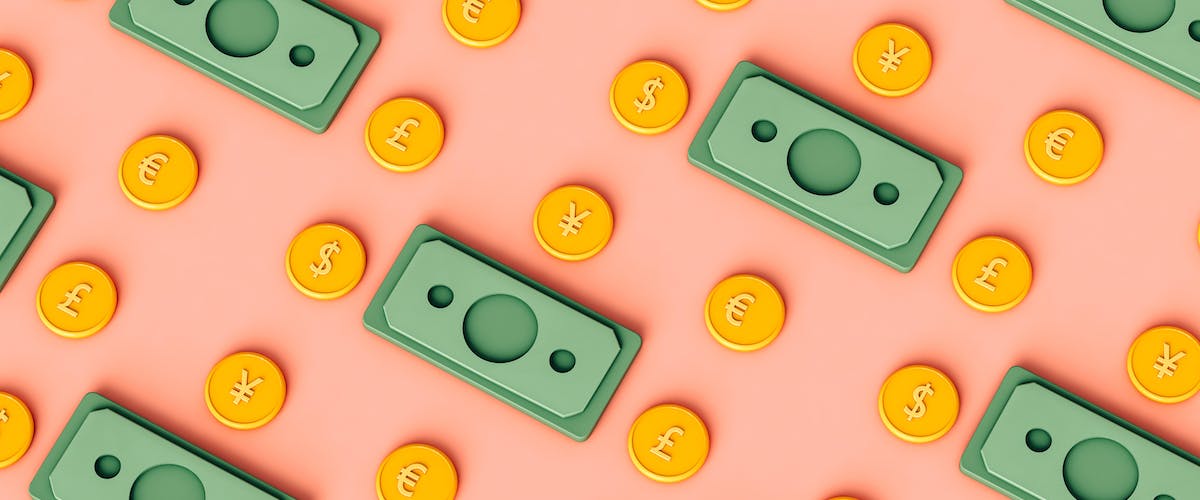 Marketing & growth
Marketplace funding: The complete guide
Struggling with funding your marketplace? This guide helps you decide how much marketplace funding you need – and when and where to source it.