Marketplace themes? Plugins? Extensions?
There's a better way.
Try Sharetribe – launch a powerful marketplace in minutes, without installing anything.
Start building for free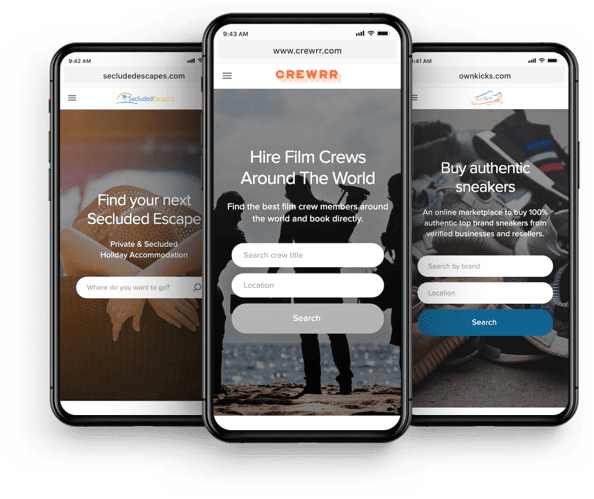 ---
Don't struggle with marketplace themes or multi-vendor plugins
Start fast, extend indefinitely. The less you need to stress about your tech, the more you can focus on growing your business.
Everything your marketplace needs
Get a complete marketplace at the click of a button. User profiles, listings, communications, admin tools, online payments, commissions... It's all there without configuring themes, plugins, or extensions.

› Learn more about our leading marketplace tools
Smooth, secure, reliable
With Sharetribe, all the features your marketplace needs work seamlessly together. Your UX and online payments are smooth and secure from day one. We take care of things like backups and legal and regulatory compliance, host your platform at any scale, and monitor your marketplace performance 24/7.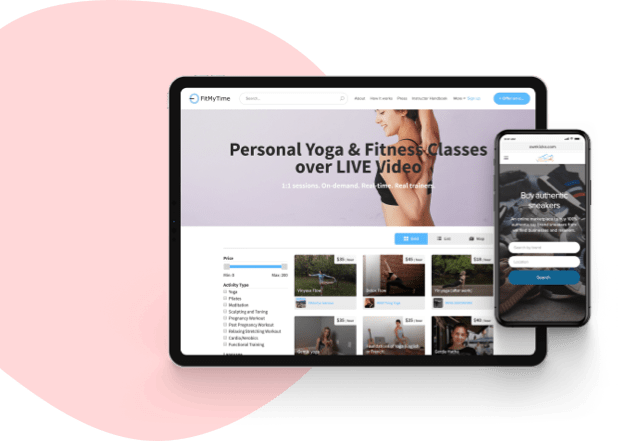 Launch in a day
Focus on building your business – not configuring and troubleshooting your website. Creating a powerful marketplace with the help of different themes, extensions, and plugins will take days. With Sharetribe Go, you could open your marketplace to paying customers today.

› Learn more about Sharetribe Go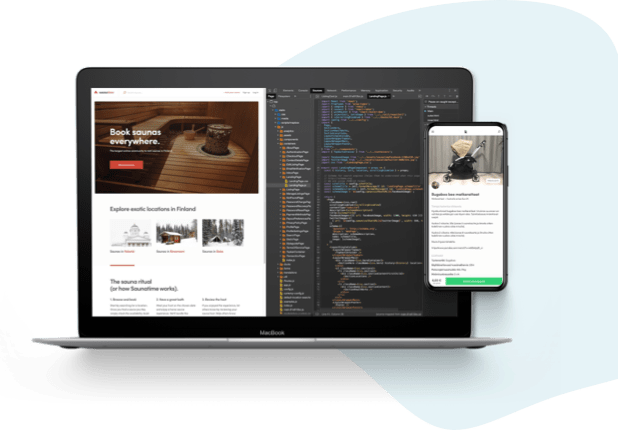 Extend indefinitely
Build new features and integrations on top of your marketplace essentials. Unlike marketplace themes, Sharetribe Flex is built from the ground up to be fully expandable and enjoyable to work with. Improve your product and develop your business easily – with the help of Sharetribe's Expert Network if needed.

› Learn more about Sharetribe Flex
Advantage through focus
Your Sharetribe-powered platform gets regular updates and new marketplace features to keep you a step ahead of competition. Website and eCommerce builders are good at many things. Sharetribe is great at one: helping you build and grow a successful marketplace business.
Amazing support every day
Sharetribe's technical team and customer advocates are there to help at every stage of your business lifecycle. With a decade of marketplace expertise under our belt. Seven days a week.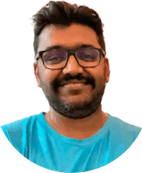 "Sharetribe let us get to market fast. And we didn't have to reinvent the wheel. The Sharetribe team's expertise in marketplaces is baked into the products."
– Gaurav Singhal, Co-founder of Drive lah
Read Drive lah's story
---
Launch today with no code, or build freely on top of marketplace APIs
Starts from $79/mo
Sharetribe Go:
The fastest way to market
Set up & launch in one day
No coding skills needed
Easy to adapt to your marketplace idea
Starts from $299/mo
Sharetribe Flex:
Custom-building made smarter
Design & develop your ideal marketplace
Essential features out of the box
Unique, headless approach with APIs and templates
Always included in both Go & Flex
When you create a marketplace with Sharetribe, here's what you can always count on.
All essential marketplace features
Listings and profiles. Multiple different transaction flows. Search engine. Availability management. Messaging, reviews, email notifications, and a lot more. Because you don't have to sweat the basics, you can focus on what counts: your brand and your user community.
Sharetribe's built-in payment system allows you to process payments between your users, delay payouts, and collect your commission automatically. Without compromising user experience or security compliance.
Have a 360° view of what goes on in your marketplace. User management, content moderation, transaction monitoring, and a lot more – all the tools you need to be in complete control of your platform.
Regular updates & new features
Sharetribe makes your business more powerful every day. In addition to keeping your platform up to speed with the latest security and regulatory advancements, our team adds lots of new functionality to your marketplace every month.
Wherever your growth takes you, your Sharetribe-powered platform can handle it. You never need to worry about traffic spikes or site performance. Our solutions support your marketplace at any stage of your business lifecycle.
Legal & regulatory compliance
Local payment regulation? Data security protection? Regulatory changes and updates? With Sharetribe, your payment and data processing is always compliant with the latest regulatory standards such as GDPR and PSD2.
Scratch backups off your todo list. Sharetribe keeps your platform and data storage working reliably and securely according to the latest industry best practices. If you ever want to leave, your data is yours to keep.
Expert support 7 days a week
Sharetribe's support team consists of marketplace business and platform technology experts – all extremely friendly folks to boot. We'll help you get the most out of our products and share Sharetribe's decade-long marketplace experience to support your business.