How to promote your online marketplace with email marketing
Email marketing has the highest ROI of all digital marketing channels. In this guest article, Emil Kristensen shares five concrete tactics to promote your marketplace with email marketing.

Emil Kristensen
Jan 22, 2019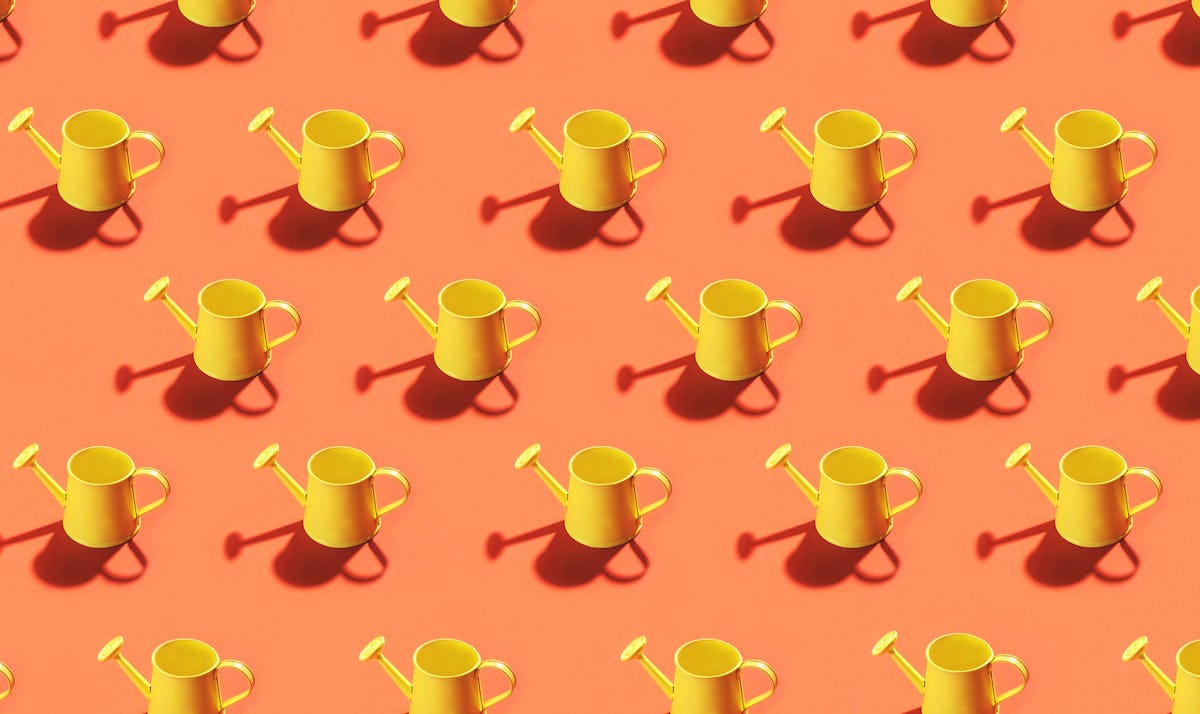 Email marketing can be a very effective way to promote your marketplace to users. Building a solid email list and establishing a relationship with the people on that list takes time and effort, but the payoffs make it worthwhile.
When you start a new online marketplace, you need effective promotion to get enough customers and providers to join your platform. However, finding the best strategies to grow your marketplace can be a challenge. You need a solution that is cost-efficient, scalable, targeted to your niche, and also takes into account the fact that your customers and providers will likely require very different types of messaging.
In our opinion, there's no better way to do it than email marketing.
We're going to show you how to use email to boost the profile of your marketplace. Let's start with the basics and work up from there.
1. Collect emails with a great lead magnet
Before you're able to start sending out emails that drive traffic to your marketplace, you need to grow your email list. Creating a lead magnet is one of the best ways to do that.
What's a lead magnet? It's a valuable resource, like a downloadable guide, PDF, video course, or email course that your visitors get in exchange for their email address. If someone is interested enough in your resource to give you access to their inbox, they're going to be a good lead for your marketplace.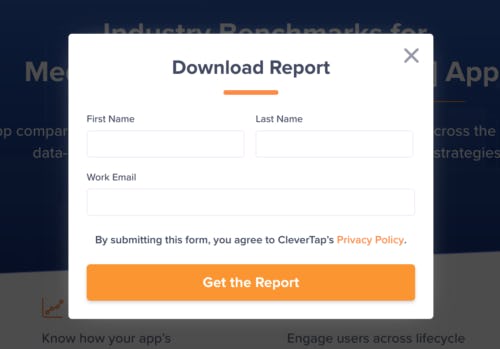 To create an effective lead magnet, you need to provide a resource that truly generates value for your audience. When you know a lot about your target market, you probably know what they'd be interested in. If you're not sure, spend some time on social media or talking to your prospects to see what resources they find valuable.
Once you have an idea of what your target users are interested in, you can start creating your lead magnet.
It will take time and effort to create a resource that readers love. You may need to hire a writer, a designer, a videographer, or another professional that can help you create your lead magnet. Many companies offer original research results in lead magnets. Others are known for highly practical checklists and in-depth guides. No matter what you offer, it needs to be great. Mediocre lead magnets generate mediocre email lists.
If that sounds like a lot of work, that's because it is. There's no way around it. But it's absolutely worth the time and effort. A standout lead magnet can result in hundreds or thousands of email addresses over time. Digital Marketer posted a Facebook ad template library that got over 35,000 email addresses in 60 days! Even a tiny fraction of that would be a great start to your email list.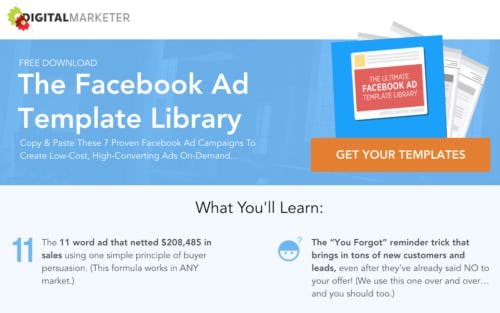 Not sure where to start in creating a lead magnet? Check out HubSpot's list of 11 tried-and-tested lead magnet ideas and examples for inspiration. But bear in mind that you need to create something of value to your specific audience. Digital Marketer's ad template library might not appeal to industrial suppliers or grocers. Consult your buyer persona to create a lead magnet that your audience won't be able to resist.
2. Segment your email list
When it comes to email marketing a marketplace, the biggest mistake you can make is to always send the same emails to potential providers and potential customers.
Providers and customers are looking for different things.
Providers might be looking for competitive fees, easy management of listings, and marketing tools. Customers aren't interested in those—they want to see the variety of listings and providers, good prices, and so on. (Again, consult your buyer personas to see what your prospects are looking for.)
At this point, we should address an important issue marketplace experts call the chicken-and-egg problem. That means that you need initial supply to bring in customers. Providers, however, tend to want to go where there are enough potential customers. When this is the case, who should you focus your marketing efforts on first? Providers or customers?
You can find extensive articles and arguments about this topic, and platforms have found success with both methods. However, in most cases, focusing on building supply first is a good idea. Eli Chait's article on solving the chicken-and-egg problem shows how the 100 largest online marketplaces recruited users. You'll notice right away that the most successful marketplaces focused on providers first.
For the sake of simplicity, we'll run with that suggestion here.
To maximize the effectiveness of your email marketing, split your list up into different segments. You can start with providers and customers, or get even more fine-grained for better results.
Let's look at an example. Say you're creating a marketplace for booking music venues. You might split your list into individual venues and bookings or event companies. These groups have different needs and want different things from your emails. The more specific you can tailor your email content, the better response you'll get. Different people want different types of content. Segmentation means you can provide it to them.
When you're just getting started, however, you might not have the resources for extensive segmentation. That's okay. Just start with the groups that make the most sense for your emails (which will often be providers and customers).
Email marketing software like Mailchimp, AWeber, and Constant Contact provide lots of tools for segmenting your lists. Get into the habit of using them and you'll save yourself time in the future.
3. Provide useful content in your email newsletter
Think about a marketing email or a newsletter that you opened recently. Why did you open it?
Because you expected it to provide value.
It may have been entertainment value or specific monetary value in the form of a sale. Or it might have given you valuable knowledge from a trusted authority. The point is that the newsletter gave you something and that you had high expectations. You need to provide the same thing to your email list.
With so many people suffering from inbox overload and fatigue, you need to stand out and create a reputation for your newsletter. Again, it comes back to giving your readers what they want. What sort of useful information can you provide to your providers and customers?
Start by helping providers make money. Your providers are interested in your marketplace because they might be able to use it to sell their products or services. Become a trusted source of knowledge on how to make that happen.
The information your providers need the most depends on your marketplace type. You might give out marketing advice on how to get new customers on your platform, or on pricing strategies that optimize their earnings. Share articles on manufacturing, or project management, or hiring, or anything else that your particular providers might find interesting. You could also add value by producing content that is locally focused.
Zapier shows how easy it is to grab people's attention with a new feature: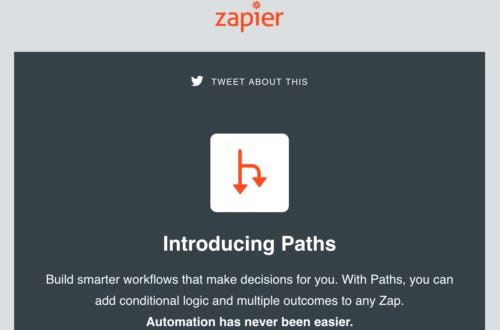 But you don't need professional design and exciting new features. You can take a page from Laura Lupoch's book and keep it simple:
The point is to become a valued resource. If providers know that your emails contain valuable information that helps them make money—and as long as you know how to write great subject lines—they'll open your emails. That is the first step to developing a relationship and staying top of mind with your users.
That's what email marketing is all about.
Make no mistake—creating a newsletter that people want to read is hard. HubSpot's "How to Create an Email Newsletter People Actually Want to Read" is a great resource to help you get started.
4. Consider occasional special offers
Want people to open your emails and be motivated to list their products or services on your marketplace? Offer occasional deals and savings that they can't resist.
In the beginning, it might be things like lower commissions or listing fees or free featured items, or whatever type of discount your business model allows for. That makes it easier for providers to justify the expense of joining your marketplace.
Look at Groupon, one of the most successful online marketplaces out there. They actually started with no listing fees at all—making it a very low-risk proposition for providers to get listed. You may not be able to offer that much of a deal, but even a small discount or concession made to early providers can go a long way.
Customers also respond well to offers. Free shipping, a discount on their first booking, or repeat purchase bonuses grab people's attention and bring them to your marketplace to look around.
Of course, you can't run special offers all the time. But it's a good thing to keep in rotation in your email marketing.
5. Increase customer engagement with behavioral email
Users receive behavioral emails, also known as "triggered emails", after completing actions like favoriting a product, getting on a waitlist, or making a purchase. They're very effective: triggered emails get twice as many opens as newsletters. They also have a click-through rate that's three times higher.
Those stats alone should pique your interest in behavioral emails.
You're probably familiar with one of the most common triggered emails: the abandoned cart email. When you put an item in your cart but don't check out in a specified period of time, you get an email. You might get a series of emails using various marketing strategies—emphasizing the limited stock, offering a small discount, suggesting other products to add to complete the order, and so on.
Here's how Miniature Market reminds visitors that they left something in their cart: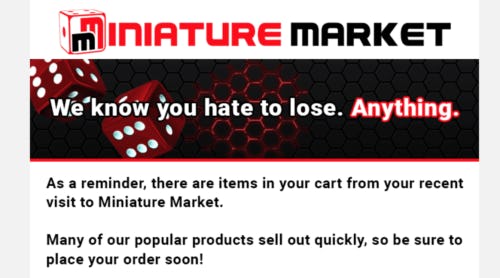 Even though many marketplaces don't use a shopping cart functionality, there are plenty of other examples where behavioral emails come in useful. You can use triggered emails to remind users to finish or complete many types of actions.
For example, you can email customers that have made a purchase or a booking to encourage them to leave a review. This helps increase engagement and get customers back on the site. You could also send emails, for instance, to remind users to complete their profiles or providers to publish a new listing.
You might also set up a series of welcome emails to help new providers and customers get the most out of the platform.
The possibilities for triggered email depend largely on your customer lifecycle. Take a look at your customer journey or booking flow and think about where you can encourage providers and customers to return to your site and take action.
Power up your email marketing to promote your marketplace
It's easy to overlook email marketing in favor of flashier alternatives like social media and sponsored native content. However, email marketing has had the highest ROI of digital marketing tactics for a long time. There's no reason to think that will end.
If you build your email list, provide great content, and take advantage of tools like automated and behavioral email, you'll give your customers a great email experience. And that will bring both providers and customers to your marketplace.