What to do if your marketplace business slows down
Five recommendations to consider for your marketplace during times of slower business. Some can help you make it through these difficult times, others prepare your business for better ones ahead.
Published on
Last updated on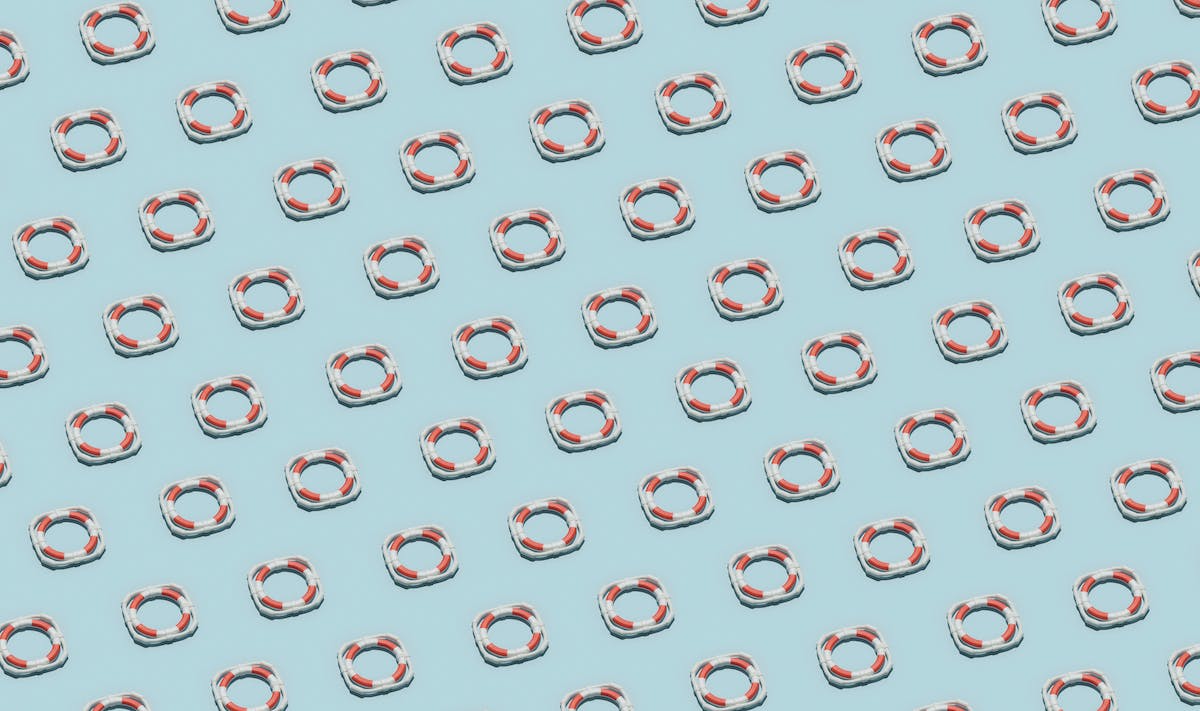 As we all navigate this time of uncertainty and challenge, marketplaces can be among the first to experience negative business impacts. This article suggests five strategies to make it through hard times and come out stronger on the other side.
In addition to the devastating health and welfare impacts of the Coronavirus pandemic, the slowing down of public life is hitting businesses hard.
Many rental, service, and product marketplaces rely on people meeting face to face, and doing so is currently impossible or strongly advised against almost everywhere in the world. Most music venues, restaurants, bars, gyms, and other public locations globally are either closed or operate with limited hours, which impacts businesses directly or indirectly.
Nobody has certain answers on how to manage this unprecedented situation. But when it passes, we all want to return to a world we enjoy. One with active social life, ample free time activities, and diversity of local businesses and sharing economy initiatives.
In this article, we've gathered five recommendations you can consider for your marketplace during times of slower business. Offering virtual services, gift cards, or delivery services can help you adapt your offering to the reality of social distancing. Focusing on building supply or doubling down on content prepares your marketplace for better times ahead.
If you're running a service marketplace or a business related to travel or events, the situation probably impacts your bookings. It's equally likely that your providers are experiencing a slowdown.
Consider using this time to strengthen your relationship with providers and build supply.
If you haven't already, now is a good time to write and publish the stories of the most successful providers on your website or blog. This adds social proof to your marketplace, brings visibility to your providers, and communicates that they are important to you.
If your providers are active on social media during this time, consider lifting them up to boost their visibility. This helps you tell your marketplace story, which will improve your visibility and help with supply acquisition. Another thing you can do is host a virtual meetup with your providers to discuss the situation and brainstorm ways to work together.
All the work you do to build a community around existing providers will also help you find, reach out to, and onboard new ones.
If you and your existing providers are finding the situation challenging, there are probably a lot more potential providers in your niche experiencing the same. Especially in B2C, providers are likely to be open to opportunities that bring them customers, right now or in the future.
Mike Williams has written thorough tips for onboarding providers in a scalable, measurable way. This might be the time to hone your process and find new people to contact. Building a well-curated, optimized, and engaged supply pays off once you have the chance to focus on generating demand again.
Is your marketplace about services like personal training, yoga classes, or cultural events?
Your customers might appreciate getting these services virtually while they are spending most of their time at home.
If your providers have never offered their services online, they might need some help and encouragement from you. It is a good idea to try out some tools and offer your recommendations with step-by-step instructions. Zoom and Whereby both offer a free online plan for small meetings, and Zoom also offers a webinar extension on top of a paid subscription. GoToWebinar or Demio are other relatively affordable online webinar tools.
Now might also be a good time to experiment with expanding your offering. In addition to ashtanga classes, could your yoga teachers host quick mediation workshops or courses on yoga philosophy? Could personal trainers offer healthy meal plans and home workouts for remote workers? Could your events platform stream concerts or stand-up shows?
The longer this exceptional situation lasts, the more accustomed people will get to buying and using online services. Reach out to your providers to find out how they'd like to serve their clientele during the pandemic.
Many people are currently looking for ways to support local businesses. Chances are your marketplace also has loyal, satisfied customers who want to make sure they can return to their trusted providers when the crisis is over.
If online services are not possible on your platform, try encouraging your providers to sell gift cards that can be redeemed after the epidemic is over. 
The simplest approach for doing this is that you only process the payment for the gift cards, but sending the gift card and redeeming that later are done manually outside of your platform. If you want to make the gift card experience really smooth for your customers, you could add a flow that allows the customers to receive the gift card automatically and redeem it by making a booking through your platform.
If you're using Sharetribe Flex, you could implement such functionality by integrating a third-party tool like Voucherify for managing gift cards. In any case, building a gift card flow can require significant developer resources, so it's good to consider carefully if you have enough bookings to justify the investment.
For marketplaces dealing with peer-to-peer selling or renting, offering a delivery option can help you keep or even grow your business.
The simplest way to offer delivery is to contact your providers and ask if they'd be willing to offer delivery for an additional price. They could simply start charging a bit more and include delivery in their offering. If they're not up for it, you can use a third-party delivery service. You can try this out quickly by manually contacting the delivery organization every time someone makes a purchase.
If delivery becomes a popular feature on your marketplace and you decide to start using it permanently, you can automate the process. On Sharetribe Flex, that would mean building an integration to an API-based delivery service like Shippo or Postmates.
Content marketing can be a powerful strategy for marketplaces. Once you have built an extensive, keyword-targeted content library, it can generate hundreds or thousands of weekly organic visits to your marketplace.
Organic traffic is extremely valuable for three reasons. First, it's "free" – it arrives to your site through search engines, without you spending a dime on visibility. Secondly, unlike paid ads, for example, organic keeps going as long as you remain in a good ranking position. Finally, and perhaps most importantly, organic traffic is highly targeted. The people who arrive at your site through Google are looking for the exact thing your content is about.
The reason why every business isn't putting all their bets on content marketing is that it's time-consuming work that may take months to pay off. Now might be a great time to make the investment.
If you're starting content creation from scratch, it's good to first take some time to research and write down a basic strategy. We've found this article on the Trifecta approach to be very insightful, and this article is worth a read as well. Refreshing your memory on the basics of SEO is a good idea too.
By the time business picks up again, your content will have put you in a much better position to compete for the targeted traffic search engines can send your way.
The impacts of the Covid-19 pandemic will be felt everywhere in the world for a long time. Marketplace businesses relying on social interaction are likely to experience their business slowing down or coming to a complete halt.
Amidst the uncertainty, there are several things you can try to make it through the difficult times and prepare your marketplace for better ones ahead. Offering virtual services, gift cards, and home delivery can help you adapt your offering to the limitations caused by the pandemic. Connecting with existing and potential providers and focusing on content marketing will pay off once the situation passes.
The crisis teaches us about collaboration, sharing, and being there for one another. It also requires us to get creative with the technologies we have and use them to negotiate the changing circumstances of social distancing. Marketplace platforms have proven to be an effective tool during these challenging times, helping to coordinate support to those in need.
All this makes us at Sharetribe confident that the world continues to offer ample opportunities for marketplace businesses, now and in the future.
---

You might also like...