The science of customer loyalty, and how to leverage it for your marketplace
Learn three science-backed tactics for increasing customer loyalty on your marketplace. Written by Chatra co-founder and CEO Yaakov Karda.
Published on
Last updated on
This is a guest post by Yaakov Karda, co-founder and CEO of Chatra.io. Chatra is a live chat messenger app that allows businesses to increase sales in a helpful and friendly way. For more tips on growing your business, check out the marketplace marketing & growth articles library.
---
What makes customers return to your marketplace again and again? Here are three science-backed tactics, complete with suggestions for experiments you can implement on your marketplace right away.
If you want to grow your marketplace, you need to add more users. There's no way around it. That said, adding new users isn't the only way to grow. In fact, existing users are an oft-overlooked way to grow.
Marketplace businesses are doubly dependant on loyalty—both providers and customers need to keep coming back to make the marketplace grow.
In this article, we focus on improving the loyalty of your customers, rather than your providers (although many of these strategies would work for both sides of the marketplace). While providers have their own motivations to participate in the marketplace, such as access to a bigger network of customers, convenience, and a sense of community, customers need to consistently have an excellent experience in order to return. They often have a lot more choices for where they spend their money.
Retaining customers is an incredibly important part of any business. Revenue from current customers is part of what funds efforts to attract new ones. Along with being foundational to your business, current customers are actually your best shot to increase revenue on your marketplace. Research done by Frederick Reichheld of Bain & Company found that a five percent increase in customer retention could lead to a 25% increase in profit.
Even with that being the case, it's all-too-common for there to be very little effort spent to get customers to stick around. Companies often attempt to turn customers into fans through "wow interactions." Usually, this means providing service that causes their customer to exclaim, "wow!"
Anecdotally, that seems to make sense, but actually, this isn't always the case.
When you look closer at how human psychology drives customer loyalty, going above and beyond expectations isn't the best strategy. According to a Harvard Business Review study, acts such as upgrading someone's shipping at no additional charge, or providing a free service, only improved loyalty marginally. The same study found that 84% of customers surveyed said their expectations hadn't been exceeded in their most recent interactions. The mark of what exceptional service looks like varies so widely that it's difficult to truly know what constitutes a "wow" experience.
But there are science-backed approaches to increasing customer loyalty.
In this article, we cover three methods to improve customer loyalty, along with an experiment you can run to try each method.
As we've discussed already, customer loyalty on a marketplace isn't nearly as straightforward as it seems in most cases. Conventional thinking is that we need to "wow" our customers in order to have an impact. However, that may not be true.
In reality, the way you create loyal customers is by resolving issues quickly and easily. With this information, you can change how you approach support. Instead of trying to come up with new ways to go above and beyond for customers, you simply need to focus on the fundamentals.
Trying to create "viral" interactions can be confusing and overwhelming. Changing the approach to make getting support as easy as possible for the customer can liberating, since it's actionable. There are three key things that seem to bother customers:
Having to contact the company multiple times for resolution.
Needing to repeat their issue multiple times.
Having to use multiple resources to resolve an issue.
Because marketplace customer service is complex, the environment is ripe for these kinds of frustrations. Customers might be asked to contact the provider directly in addition to contacting your marketplace support team. They might need to repeat information to providers and marketplace admins. The more players in your marketplace, the more effort issues can take to resolve.
To address these issues, look into making self-service options more robust. Use auditing software to make sure anyone working on support has access to all the information they need to resolve the majority of issues they see—a critical part of marketplace support.
Airbnb is known for providing a revolutionary, smooth customer experience. They have a link to the Help section listed on the top of their homepage. They've made it incredibly easy for guests to talk to hosts to resolve their own issues. Plus, they provide self-service tools (like their reservation finder and simple cancellation flows) so that guests can help themselves without needing to talk to an agent.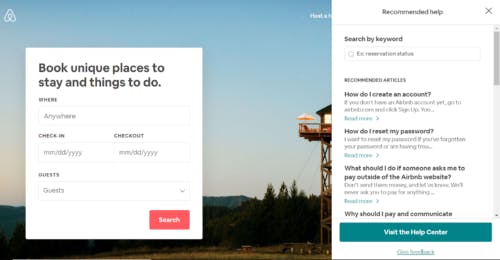 Psychology supports these ideas. Essentially, our minds are lazy and don't want to do anything more than needed. If something is difficult, we tend to avoid it in favor of doing something simpler. Don't let your customers decide your platform is too difficult to use.
One of the main issues customers have when getting answers is a lack of self-service options. In some cases, customers may not even be aware of what your help center contains. One simple experiment to run is to promote a "most viewed articles" section on your help page.
Hypothesis: making it easier for customers to find help will increase the number of customers who are able to help themselves. This will lead to an increase in page views and a decrease in tickets for those categories.
Removing the need to search through your help page lowers the amount of effort your customers use to get answers. To measure success, track the number of tickets about the questions you're promoting answers to and the number of views the articles receive. If views go up and tickets go down, you have a winner.
Research shows that a lot of buying decisions are almost automatic. Basically, we will follow the path of least resistance. The more you make a choice, the easier it is to make that same choice. Each repetition makes the connection stronger and makes switching harder. A study from Duke University found that up to 45% of all choices we make in a day are based on habits.
So, how do you actually form a habit? There are four main steps:
Trigger - This is the cue that leads someone to try something for the first time. It could be internally or externally motivated, but it's basically what gets someone through the door.
Action - This is what you want the customer to do (buy, subscribe, etc.) The key here is that it needs to be simple for the customer. As we mentioned above, remove as many barriers as possible. This is why things like Single Sign-On are so popular.
Reward - After the action is done, you need to reward the customer. There are a number of ways to do this, but according to research, having an element of surprise is very helpful.
Investment - This is the final step in forming a habit and means that the customer has to invest some of their own resources. It can be money, time, or something else, but it does require the customer to "pay" something.
Now that you understand how a habit is formed, what should you focus on to make sure your marketplace forms a habit? Again, there are a few main focus areas:
Frequency - Basically, what you want to shoot for is to make sure someone interacts with your marketplace platform at least once a week. If the frequency will be lower than that, you'll probably need to spend more on advertising and SEO efforts.
Ease of use - As we've mentioned before, simplicity is integral to your success. Look for steps you can remove. Think about Amazon implementing one-click ordering. It's removing steps, thus, removing friction for the customer, making it easier to choose Amazon for their online shopping needs.
Habit loop - Identify where your service or shop falls in an existing habit loop for a customer. For example, Nasty Gal knows that their users are frequently browsing for new clothes and putting together lookbooks at the same time. They've embedded this feature on their marketplace so that shoppers can create a wishlist, share their wishlist with their friends, and purchase what they need, right in the same place.
Designing for habit doesn't have a one-size-fits-all solution. By focusing on the above items, you'll be taking a step in the right direction.
Making the process of purchasing as simple as possible for your customers is a huge factor in making a habit. As we've mentioned, companies like Amazon or implementing tools like automatic ordering and one-click purchases to reduce friction.
Hypothesis: reducing the steps required to make a purchase will increase conversion rates.
For your experiment, have team members go through and time how fast they can complete your marketplace booking flow: find what they're looking for, book if, and make a payment. Also, have them make a note of each step required to do so. At the end, have each compare their notes and times and brainstorm on what steps could be removed or simplified.
Your team is your most valuable asset. Making sure they have the tools and resources they need to do their jobs effectively is a very important aspect of delivering a good customer experience and, in turn, creating loyal customers for your marketplace.
One study found that 75% of customers around the world desire more human interaction. The same study found that 65% of people said a positive customer experience was more influential than advertising. And, lastly, they said they'd pay up to 16% more for a premium customer experience.
The benefits aren't only for customers—when your team has the time needed to do their best work it shows you trust them, which leads to happier, more productive employees.
There a number of ways you can empower your front line team. One to consider is to stop measuring performance with certain metrics like handle time, which can actually get in the way of customers getting the best service. If you or your support team members are concerned with trying to close a ticket quickly, they may overlook something or just not have enough time to go through all the needed steps. One Australian company removed all productivity metrics from agents' scorecards and though their resolution time was slightly higher, repeat calls fell by 58%.
Hypothesis: removing average handling time as a performance metric will reduce repeat calls, leading to higher customer loyalty.
Not making average handling time a performance metric means that people working on support have time to solve the issue at hand. They will also be able to think ahead to "forward-resolve" issues. This is important since up to 22% of repeat calls involve downstream issues from the original problem.
Optimizing customer loyalty on a marketplace is tricky. It's normal to want to lean heavily on conventional wisdom. In some cases, those ideas play out. Customers do stick around for good service. However, what we think of exemplary service generally differs from what customers want. Instead of focusing on rewards and viral interactions, make sure your team is executing on the fundamentals of service at a high level. Free services aren't what keeps customers — quick and complete solutions are.
Be sure you're thinking of ways to make your marketplace an everyday part of their life. The more they use your platform, the more likely it is they'll stay away from the competition. Take care of your team, take care of your customers, and you'll take care of your marketplace business.
---

You might also like...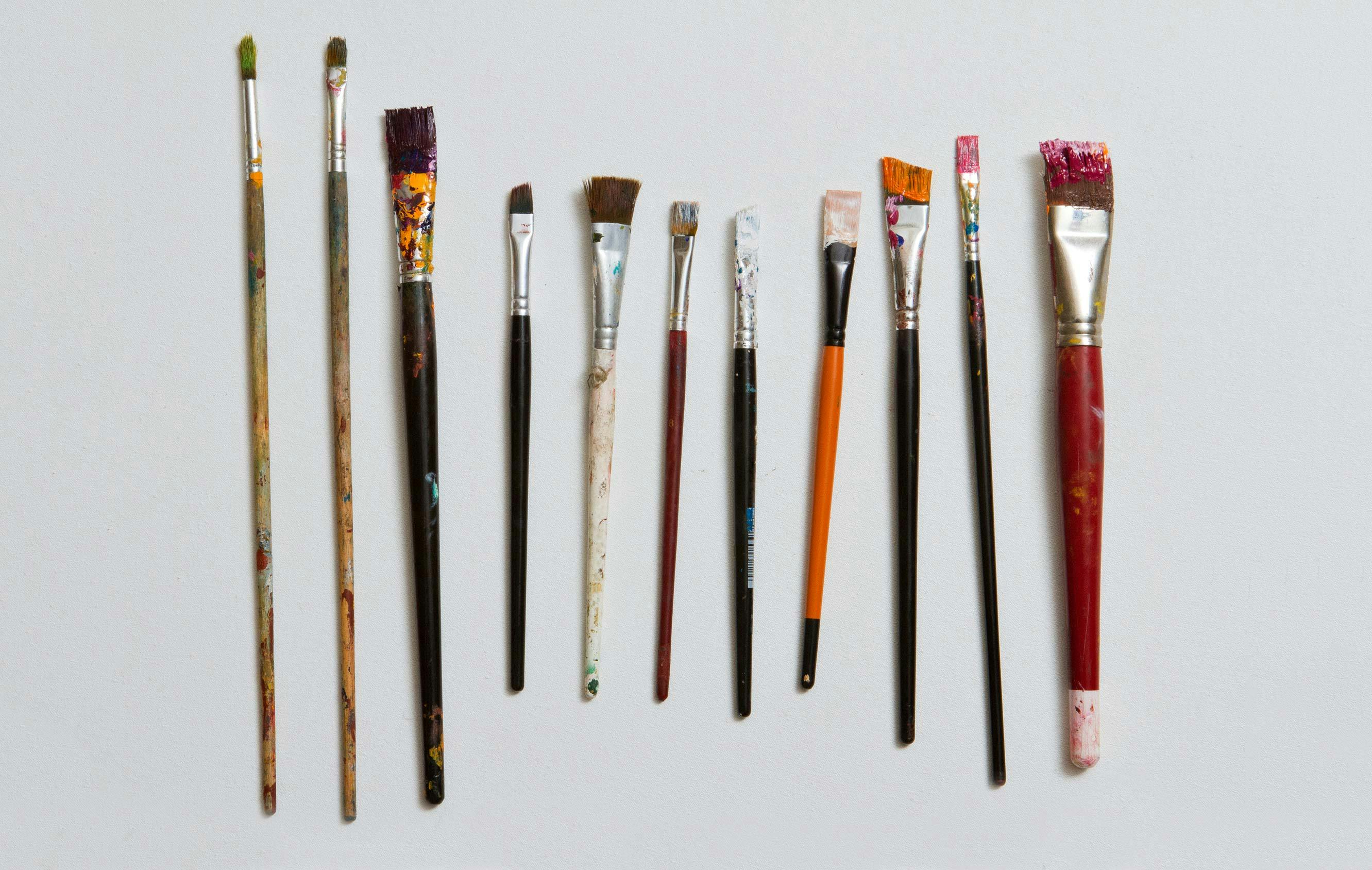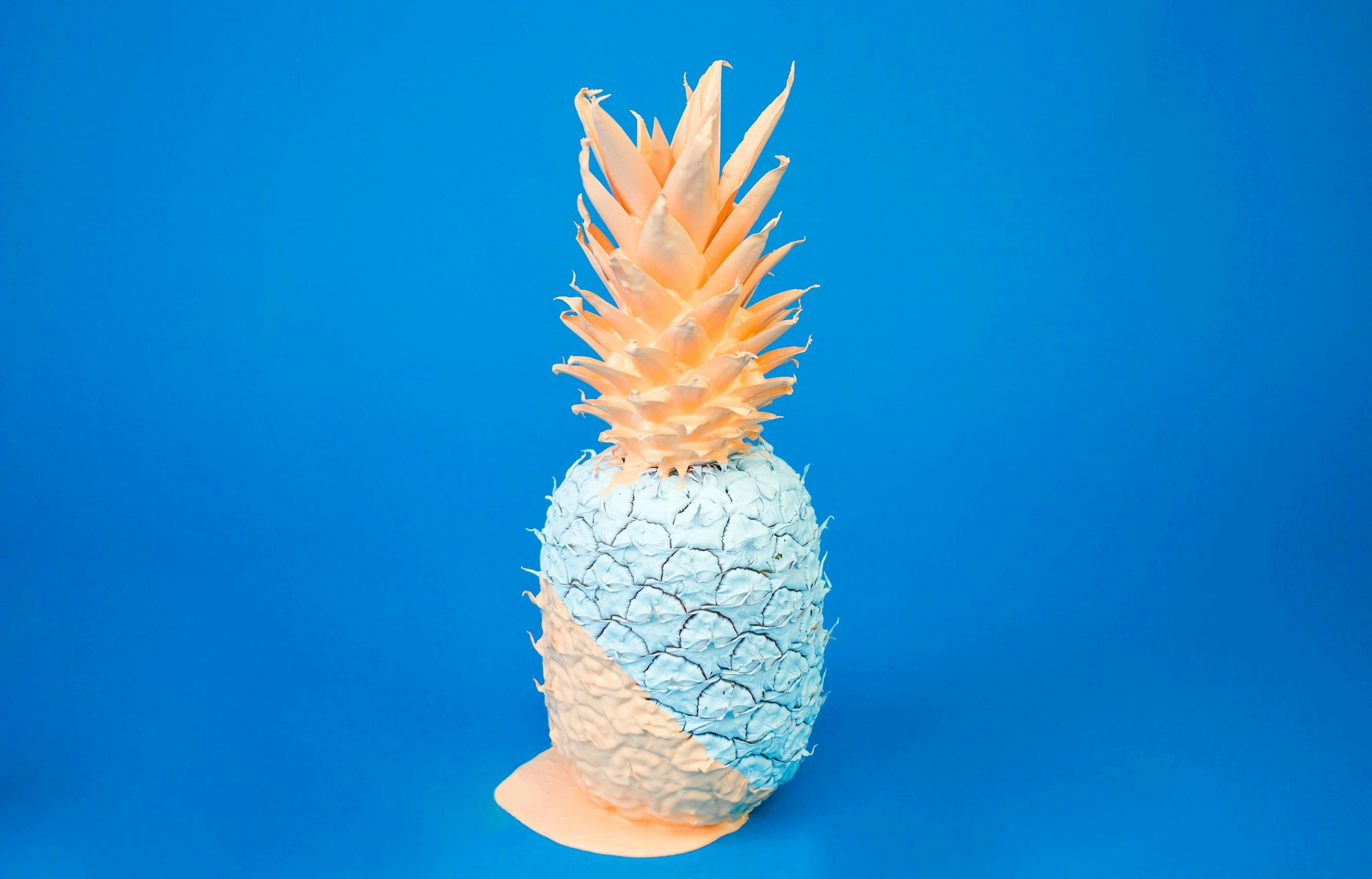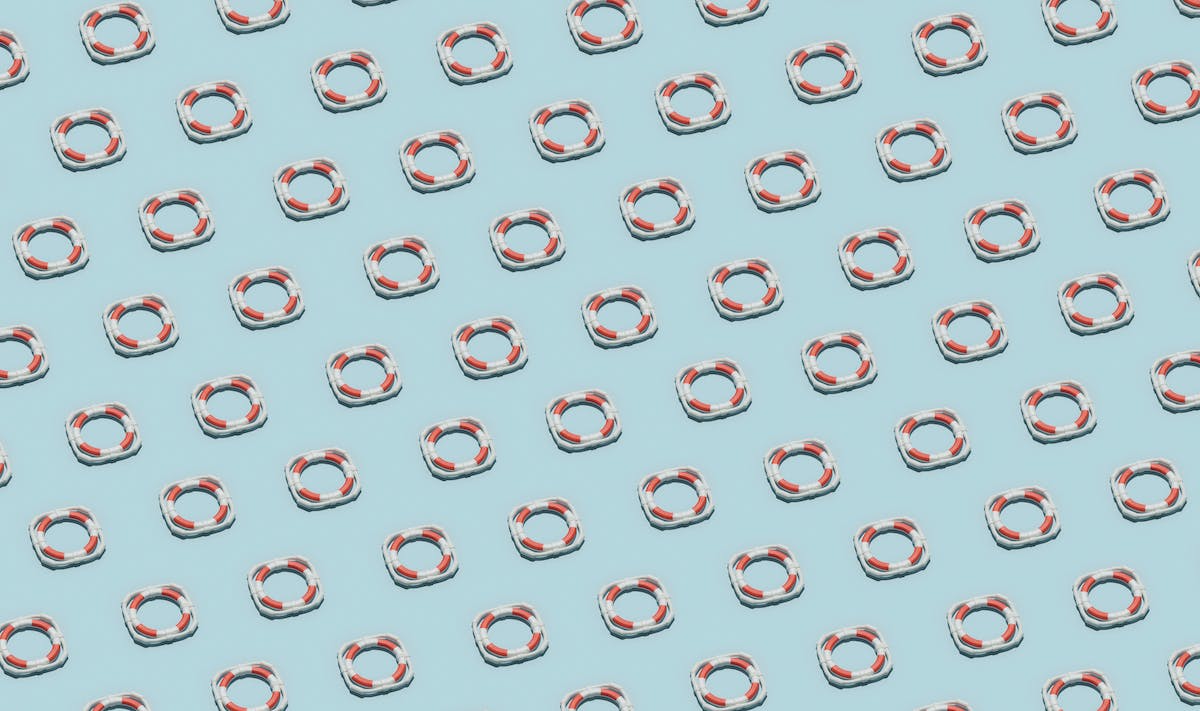 Marketing & growth
What to do if your marketplace business slows down
Five recommendations to consider for your marketplace during times of slower business. Some can help you make it through these difficult times, others prepare your business for better ones ahead.
by Juho Makkonen