How to do local content marketing for marketplaces
Content marketing and local marketplaces are a perfect match.
Published on
Last updated on
Content marketing is an effective and affordable way to drive traffic to your website. Local content marketing is very suitable for marketplaces that target a specific geographical area, such as a marketplace for local caterers or health care services. In this article, we will discuss the basics of local content marketing and offer tactics that you can apply to your own marketplace.
If you have been following the Marketplace Academy guide, you have now built some supply for your marketplace, launched it to the public, and shifted your focus to growth. Marketing—on a limited budget—is one of the ways in which you plan on growing. Content marketing can be a cost-efficient and sustainable way of generating traffic to your marketplace. However, although content marketing does not have to cost you much in terms of money, it will cost you in terms of time.
Content marketing is the activity of creating and distributing content that is relevant and interesting to your target audience. The distribution of the content should occur in places where your target audience is looking for it, with the ultimate goal of driving profitable customer action. This is a pretty dense definition—there are a lot of definitions out there—and it is worth unpacking it a little bit in order to fully understand it.
First of all, when we talk about content in this context, we mean any format that can carry interesting information. On the more traditional side, we have written content such as blog posts, articles (such as the one you are reading), guides, ebooks, and whitepapers. But richer media formats exist as well, including slide decks, infographics, podcasts, and videos.
With creating, we mostly mean the act of creating original material, such as writing blog posts, producing informative videos, writing guides and ebooks, creating infographics, and much more. But creating original content isn't the only option. Many people practice successful content marketing through the act of collecting other people's content around a certain subject, and curating it for an audience that is interested in the subject. Generally, though, producing original content is the better tactic since Google rewards sites with original content.
The last, but perhaps most important part is distribution. This is often overlooked when people discuss content marketing. Distribution is about getting your content seen by your target audience. Some content marketers even go so far as to say 80% of content marketing is promotion, and only 20% is about creation.
When compared to traditional advertising or placing ads on Google, content marketing has a number of benefits. Joseph Putnam points out a few of the weaknesses of traditional advertising:
This might not be a problem for many consumer products for which advertisements are used for branding purposes, but for a marketplace it most likely is. For example, if someone sees an advertisement for your marketplace for caterers but they don't have an immediate need for it, they might forget about it and your advertising money ends up going to waste. You can imagine that this is especially true for print advertising.
Ads are usually not much more than an announcement that a product exists. In some cases, it might contain extra information—about price or availability, for example—but other than that, the viewer gets little else.
Even the most cost-efficient methods still require money. And once your campaign is over, and your ad has been shown or printed, it essentially ceases to exist and stops having an impact.
Content marketing does not have these problems:
Your great blog post will show up when people are searching for information about the topic. Your awesome video will appear when they need an instructional video. As long as you're writing about topics relevant to your business, the traffic coming your way through your content is typically highly targeted.
If you create the right type of content, it should always provide value for the person who comes across it—even if they do not end up buying your product.
Let's say you are selling a rice cooker. A traditional ad will simply show the rice cooker and the price in a cooking magazine. A content marketing approach would be to write an article that contains ten amazing recipes that need a rice cooker. Or you could produce a beautiful rice-themed cookbook that people can download in exchange for their e-mail address. This way you are providing value to potential customers while giving them an incentive to buy your product.
Unlike an ad, a blog post or a video will exist for a long time after it's created. If the quality is good and it stays relevant, Google will continue rating it highly and people will keep coming across it. If it is exceptional, people will share it with their friends, significantly impacting your reach.
This is not to say that content marketing is necessarily cheap. Some formats are obviously cheaper than others. Producing a high-quality video is more expensive than writing a blog post. In general, good content requires an investment—your time, your money, or often both. However, unlike with paid advertising, you can often compensate for your lack of money by putting in more time.
Now that we have an understanding of what content marketing is and what it can do for you, we can define local content marketing: content marketing that is very locally focused.
Having a local focus has a huge advantage: the local content marketing field is not yet as saturated as its bigger brother. Over the last few years, because of its power and possibilities, content marketing has become one of the top marketing strategies, resulting in a saturation of content online. Searchengine Journal mentions a statistic from 2013 that 5 exabytes of content was being produced each day. That is 5 billion gigabytes per day. However, only a small portion of this is done with a local focus. There is an excellent opportunity to be seized with local content marketing.
Starting your marketplace off with a local focus is generally a good idea. It allows you to meet your first customers in person, and really understand the needs of the users and the conditions of the market. EatWith launches from city to city, and KitSplit started in New York and is now expanding to Washington D.C., Philadelphia, and Boston.
Local content marketing perfectly complements this approach. As said, one of the important parts of content marketing is to distribute it to places where your target audience is looking for it. If you have a good understanding of the local environment, you will know where your customers get most of their information (on- and offline), what publications they read, and what is going in the area. In short, you know the media landscape. This is the number one ingredient for a successful local content marketing strategy. Leveraging this knowledge in combination with the production of high-quality content should help you succeed with your local content marketing strategy.
This is a bit of a no-brainer, but the list would not be complete without it. Local content marketing provides this opportunity to capitalize on an interest that is specific to your local community. Try to think about any seasonal products or services that are required and write an article about them, including references to your marketplace and the fact that you are local. To get back to the example of a marketplace for catering services, if your area has a specific local seasonal dish, you could write an article about it.
This is one of the biggest opportunities for local content marketing. Every area has its own activities, such as state fairs, local festivities, and community festivals. According to Entrepreneur.com, there are a number of ways to profit from this. From a content perspective, there will be a high demand for information abound these events. For a catering marketplace, you could write a wonderful "Foodie's guide" to the local state fair, for example. Or you can write an extensive review after the event has taken place with lots of pictures. People always love to look back on what an event was like.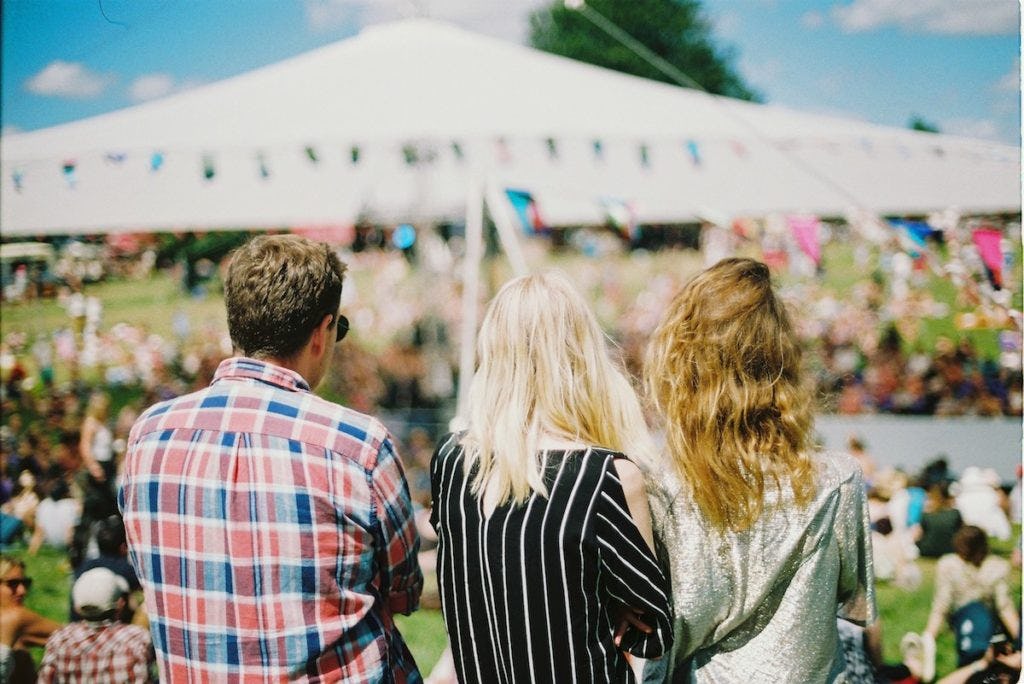 The most effective approach is to combine locally themed content with local offline marketing. Be present with your marketplace at local events by having a stand, becoming a sponsor, or simply handing out flyers. Of course, the key is to find the most relevant events. A car exhibition might be popular, but if your marketplace is about renting bikes, it is perhaps not the best match.
Online local trends can be like a digital counterpart to local events. Jumping in on these trends and providing relevant content can be very rewarding. You can use Google Trends to find out what people are searching for or Twitter Trends to find out what people are talking about. If you find a topic that is related to your marketplace, you can produce a very relevant piece of content and share it with the right groups. Relevancy is the key issue. If you write a popular article about a trend that your target audience is not interested in, you will end up with plenty of clicks but no profitable customer actions.
This has two benefits. Firstly, those websites already have an established local audience, something you don't have. Secondly, it can have a positive impact on your site's search engine optimization (SEO). Search Engine Journal has an excellent description of how to find powerful local websites.
Powerful here means that Google considers them high authority, which in turn means that links from them that point to your own site will improve your SEO ranking significantly. These websites are often in need of content, so if you can produce a valuable contribution, getting it published should be easy. Remember, this method is only valuable if the subject is related to the topic of your marketplace.
This is almost the same as working together with local websites, but it has one additional benefit. Bloggers occupy a space that is somewhere between a semi-official publication and an acquaintance or friend. As a result, loyal followers often have a great deal of trust in bloggers. The blogger acts as an influencer. If you can work together with a local blogger and get a favorable review of your marketplace (including a link back to your website), you are hitting three birds with one stone: exposure to a local audience, an endorsement of trust, and positive SEO influence.
"Good artists copy, great artists steal" is a famous quote, often attributed to Picasso. Its meaning, though slightly dubious, is clear: although coming up with original ideas is great, it often makes sense to look at what other people have done well and tailor it for your own audience.
This goes for content marketing as well. Try to Google for the best national or global articles around your marketplace niche. If you want to be a bit more data-driven, you can use the (paid) Content Explorer tool from Ahrefs.com and search by keyword to find the top performing posts based on a variety of metrics such as social shares and inbound links. Once you have found a few good ones, simply rewrite them with a local twist.
Lastly, there is the good-old PR approach, which can be very fruitful in a local context. Your area probably has a few traditional news publishers that hold a high position of trust with their local audience. The threshold for getting press releases or articles published is usually not as high as with nationwide publications. They often offer the opportunity for advertorials, which is an advertisement disguised as an editorial. If you have a bit of money to spend, this could be a good option.
If you are not too confident about your own abilities for PR, it can also pay to find a local freelance PR agent who already has an established network with all the relevant publishers.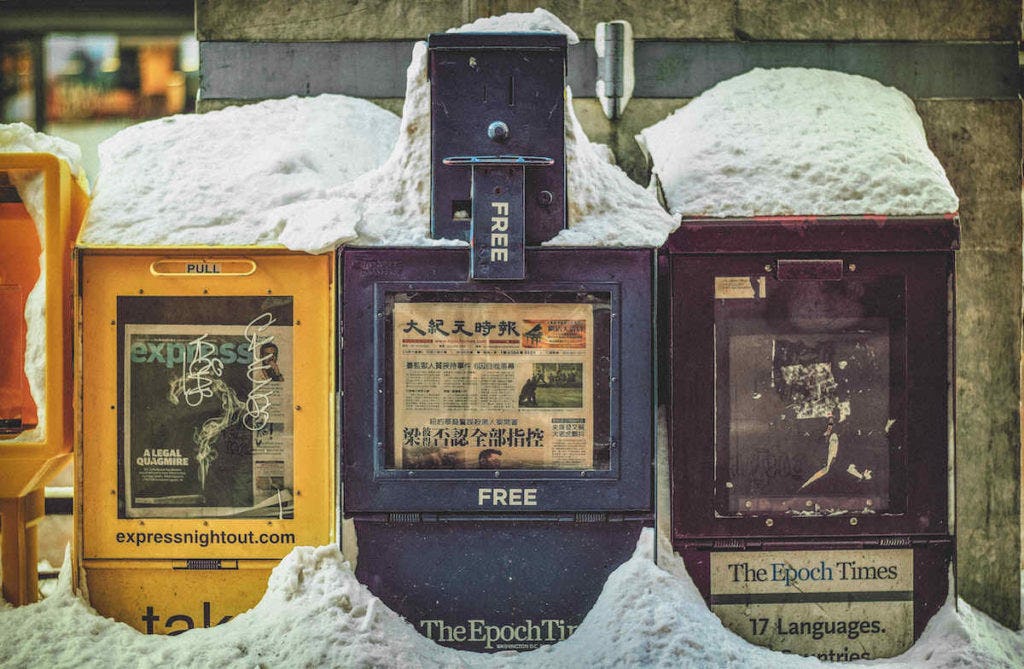 These seven tactics should get you started with your local content marketing. If this article piqued your interest in content marketing, there are many great resources out there to learn more. "Beginner's Guide to Content Marketing" by SEO authority Moz.com is an excellent resource. Quicksprout offers an "Advanced Guide to Content Marketing", which is also full of useful tips. Hubspot's "Comprehensive Guide to Content Marketing Strategy" shares approaches for different-sized teams and goals.
As said, content marketing can be a cost-efficient way of getting traffic, but it is a strategy that takes time and investment. Producing good content, building an audience, and finding the right ways to distribute it all take a lot of work. Growth will probably be slower than with paid advertising, but it will also be more sustainable—especially if you write content that remains relevant and fresh. Every once in a while, you will produce content that keeps on bringing you traffic for years to come. Intercom's head of content John Collins mentions that an article they wrote almost three years ago still brings them hundreds of page views per week.
Finally, it is important to remember that content marketing is only one way to grow your marketplace. There are many more channels and strategies that can be applied. Some of them might work for you, while others won't. Successful growth is the result of finding the right mix of marketing strategies, often through trial and error.
---

You might also like...