Investor Axel Bard Bringéus on what a scalable marketplace looks like
Tips for scaling your marketplace from Spotify's former Global Head of Markets.
Published on
Last updated on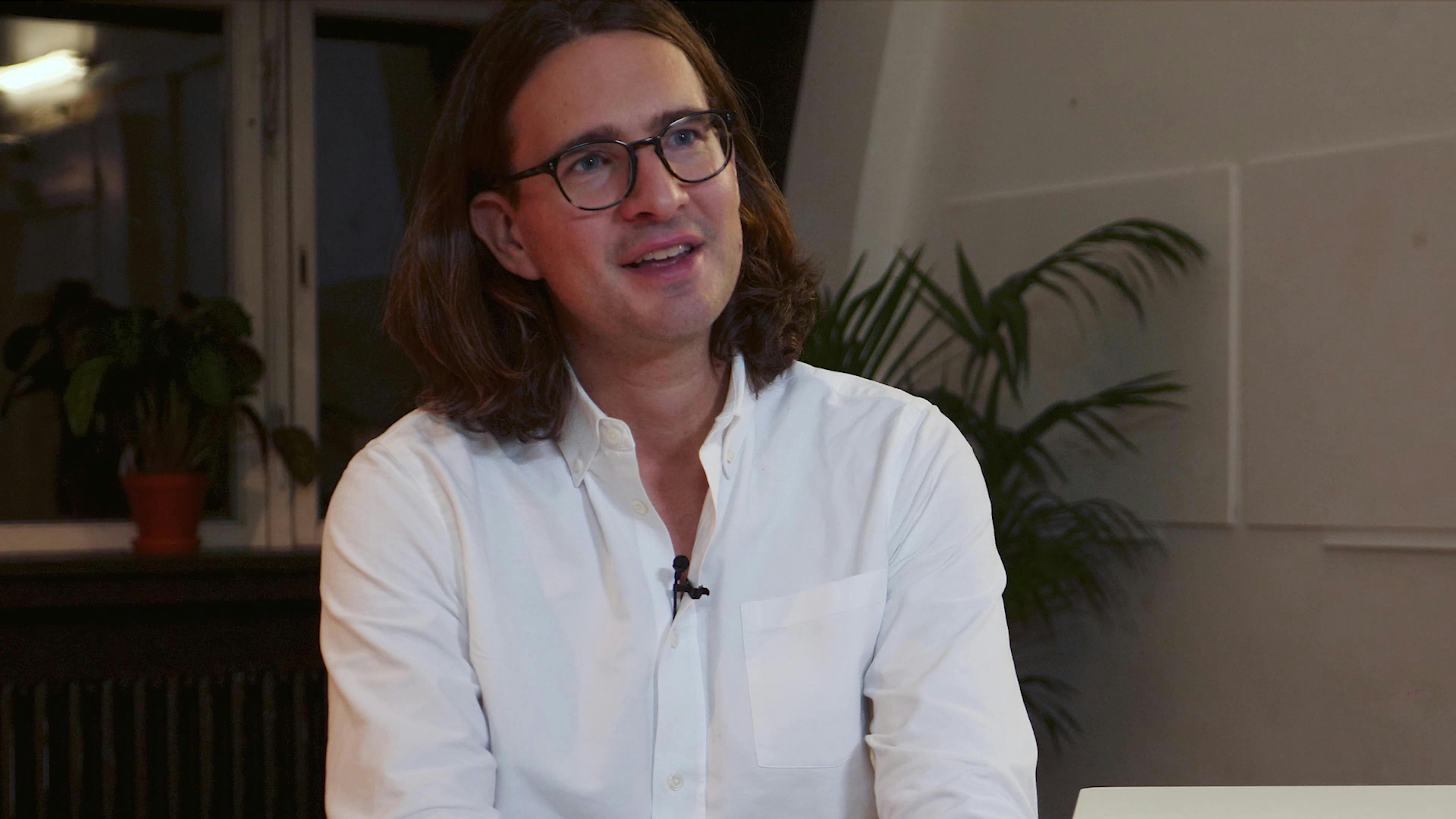 Axel Bard Bringéus ran the global markets team at Spotify for seven years before becoming an operating partner at EQT Ventures. He thinks the next large-scale marketplaces will be built around small niches, regulated industries, and markets that have traditionally lacked transparency.
Axel Bard Bringéus finds large-scale marketplaces exciting because they can change the dynamics of entire industries. The challenge of building a scalable marketplace lies in making the marketplace model work in a specific industry, solving the chicken and egg problem, and finding efficient strategies to expand geographically.
Bard Bringéus is an operating partner at EQT Ventures, a VC fund focusing on technology-driven companies in Europe. He says that when making investment decisions, EQT Ventures looks for exceptional marketplace founders who have a deep understanding of their target industry.
Marketplaces that draw EQT Ventures' attention tend to have the capacity to scale beyond just one market. This is a topic where Bard Bringéus, previously the Global Head of Markets at Spotify, has a tip or two to share for marketplace founders as well.
Pressed for time? Here are our three main takeaways.
Understand your domain. EQT Ventures is drawn to exceptional marketplace founders that know the supply chain of the industry they're targeting. Domain knowledge also helps with finding a marketplace business model that creates substantial value for the supply side and has a high-enough transaction frequency on the demand side. Only then, says Bard Bringéus, does the marketplace model make sense.
Keep an eye out for niche verticals and semi-regulated industries that have previously lacked transparency. Bard Bringéus notes that especially in industrial markets, marketplaces can focus on a very small niche and still grow to a large scale. Health care supplies, industrial goods, and logistics are great examples.
Create network effects that spill over. Marketplaces can be tough to scale geographically because building supply and demand from the ground up is a difficult task. Before you expand, make sure you have strong network effects that create spillover supply or demand in the new market.
More of a reader? You can read a full transcript of our interview with Axel Bard Bringéus below. The transcript is lightly edited for an enjoyable reading experience.
My name is Axel Bard Bringéus and I'm an operating partner at EQT Ventures. EQT Ventures is a large, multi-stage venture capital fund focusing on Europe mainly.
Prior to EQT Ventures, I spent seven years at Spotify where I ran the global markets team, which was responsible for international expansion and managing the geographic markets.
Marketplaces can be extremely powerful and can become very, very large and completely change the dynamics of a specific industry.
But on the flip side, they're very, very hard to build.
You have the chicken-and-egg situation of supply and demand that you have to manage. Transactional revenue that you need to make sure is repeatable. And you need to retain users with positive unit economics.
So for that reason, because they're so challenging to build, we're obviously looking for exceptional founders. What we like, especially when we look at B2B marketplaces, is founders that have domain experience in the supply chain, or whatever it might be, that they want to tackle with a marketplace model.
Then on top of that, in general, we want to make sure that the marketplace model just makes sense. Meaning that on the supply side the marketplace model leads to substantial economic value for the supply. And then on the demand side, that it is a transaction, or so to speak, that has a high frequency and can become a habitual transaction.
Because only then does a marketplace also make sense.
There will be more things happening in industries such as healthcare. Broadly speaking, when it comes to healthcare services, but also looking at healthcare supplies—a market that has been extremely intransparent in the past. And in many intermediaries and markets that have been regulated or at least semi-regulated. But also in industrial goods, and logistics, and so forth.
And in many cases, there might be such niched verticals that we as investors would not have maybe thought of in a particular market. But since industrial markets are large, even though these marketplace niches might be very niched, there's a big opportunity there.
In most cases, but not in all cases, for us, it is important that the company can scale geographically, and that it's not limited only to its home market.
I think there are some markets—if you look at Germany, if you do real estates, or similar—that are large enough to build a unicorn company on just that. But we want to make sure that the company can scale beyond the borders of just the first country.
And then many factors go into that, but for example, to make sure that there are some network effects that create spillover from one market to the other so that you don't have to just set up a completely new shop in the next country in a sort of manual way.
You will probably have a playbook from your first market, but you need to sort of redo it again. You need to create this supply and demand again, which might have completely new challenges in new markets.
So that's why it is obviously beneficial if there's spillover demand or spillover supply from one market to the other. Otherwise, it's sort of like setting up a new business in every country. Obviously, you can get the operational leverage by sharing the costs, and you get better efficiency because you have this idea of how to repeat it.
I think what we find interesting is marketplaces that go full-stack. I mean, in the beginning when the first online marketplaces came about, they were just transactional clearinghouses, more or less, everything else happened off-platform.
But with technological advances, more and more of the consumption experience is actually controlled by the marketplace.
You have Opendoor and similar models where there's also real assets involved. Or other models where the marketplace completely controls the consumer and controls the consumer experience, and more or less sort of commoditizes the underlying supplier. That, I think, is very interesting with more complex, asset-heavy models.
And then on the flip side, there's obviously the promise of decentralized contracts eliminating the need for, sort of, the evil middle man to be there just as a rent seeker. But obviously the more integrated the marketplaces become, the more full-stack they become, the more value on top of just the simple transaction they provide.
So hopefully we'll see things diverging into two directions: when there's not much more need than just the clearinghouse, so to speak, for the transaction that can be done through decentralized contracts. But then on the flip side that these more full-stack marketplaces will be there to create value for supply and demand.
---

You might also like...