Meet the insurers of the sharing economy
In this article, we will explore the various players in the insurance industry—both traditional and newcomers—that are offering innovative insurance solutions to sharing economy platforms.
Published on
Last updated on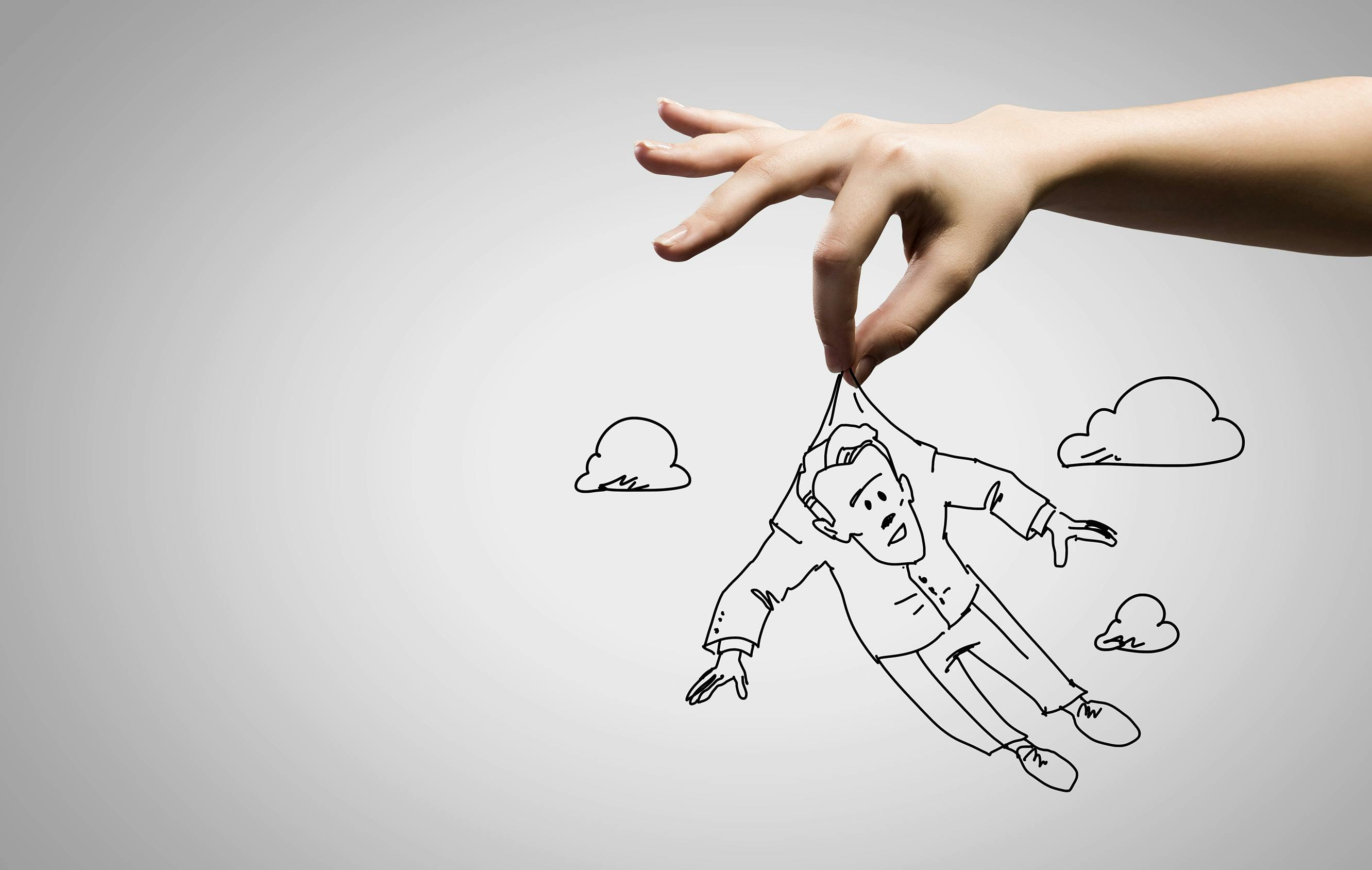 As we discussed in our previous article on insurance for online marketplaces, the sharing economy has brought about a cultural shift in the traditional insurance sector. Insurance providers are being prompted to offer more flexible insurance solutions, either through brokers or by creating new "off the shelf" products. In this article, we will explore the various players—both traditional and newcomers—that are offering innovative insurance solutions to sharing economy platforms.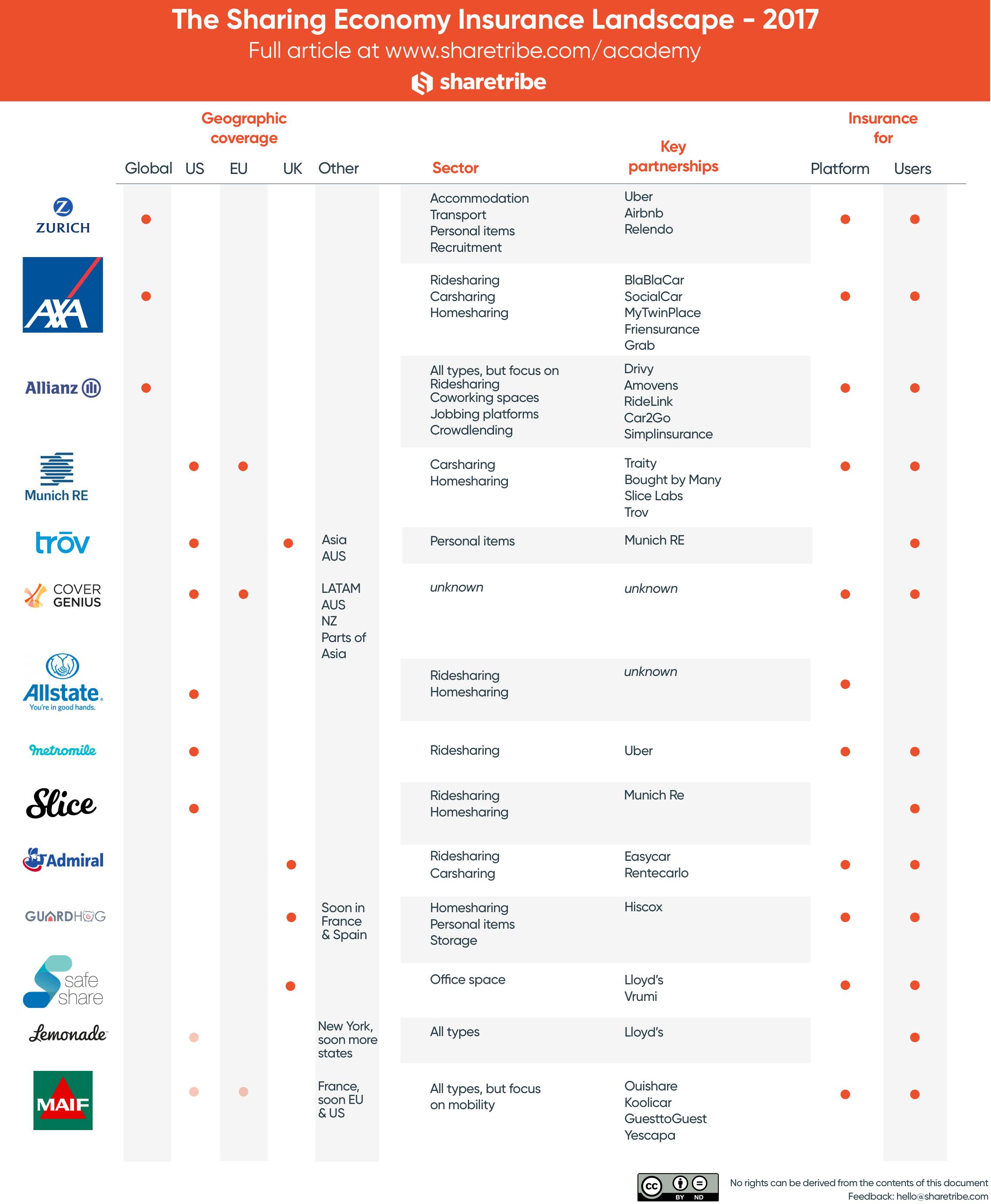 The global insurance industry is worth nearly $5 trillion and has been slow to modernize. Mark Wilson, CEO of Aviva, has said the industry is putting itself at risk of losing a share of this lucrative market to new entrants. Observers agree that providing specific insurance for the sharing economy will be one of the largest growth areas for insurers in the next five years. According to the British Insurance Brokers' Association (BIBA) Executive Director Graeme Trudgill, brokers should view the rapid growth of the sharing economy as an opportunity:
– It has created a demand for new, innovative insurance products. Insurers and brokers who are able to react quickly to the market needs and produce flexible products could quickly steal a march on their competitors. It's also important for brokers to recognise that while the sharing economy may be developing more rapidly across personal lines, it could soon have a real impact on the SME space too.
According to a survey carried out by market research firm Marketforce in 2016, the vast majority of insurers have made little progress in delivering solutions for the sharing economy. Only 10% have a publicly available offer and another 35% are only at the pilot stage. Over half (55%) have taken no steps towards meeting these new insurance needs, potentially missing out on a significant new line of business as the sharing economy sector scales rapidly. The report recommends insurers partner up with sharing economy platforms in order to get a foothold in this fast-growing market. This has created an opportunity for insurtechs that aren't just creating opportunities for themselves—they are also generating income for the traditional insurance industry through a range of partnerships. For example, SafeShare's policies are underwritten by Lloyd's of London, Trōv partnered with Munich Re, Axa, and Suncorp, while Simplesurance has teamed up with Allianz.
The main thrust in the insurtech arena is about partnerships rather than disruption. It is, indeed, extremely difficult for insurtechs to challenge the incumbents on various accounts: superficial knowledge of the insurance industry; lack of the required capital to underwrite insurance; and lack of the required resources to get involved in the cumbersome regulatory parts of insurance. On the other hand, insurtech startups have a better grasp of consumer expectations, and technology that helps the insurance industry increase efficiency and reduce costs. This is the reason why insurtechs are partnering with established global insurers who have capital and regulatory expertise as well as greater access to resources to help scale and expand across countries. Partnering with insurtech startups is ideal for large companies who do not have to take on the risk of developing an in-house startup.
Concurrently, insurtechs are raising millions of dollars from leading VC firms to help develop and scale their technology. According to KPMG and CB Insights, VC investment in insurtech has quadrupled since 2014. The global insurtech market is in its infancy but is expected to grow at an annual growth rate of over 10% between 2016 and 2020. Global insurers are also prioritizing heavy investment in technology: Axa, Allianz, Munich Re, and Swiss Re have established their own capital venture funds to invest in new technologies and startups. Startupbootcamp announced its first insurance accelerator program in London, backed by Allianz, Admiral, and Lloyds.
We will now go over how some key traditional insurers are positioning themselves in the sharing economy and developing their thinking and products to tap into this growth environment. A recurrent theme seems to be one of learning for insurers, both because of potential future gains and because they want to be associated with the innovation that is taking place. We will then showcase some fast-growing insurtech startups that are making waves in the insurance space through technology innovation and savvy positioning. We will also mention some smaller, promising insurtechs that could also be of interest for local p2p marketplaces.
Zurich is a Swiss global insurer present in more than 170 countries. In 2015, the company established a 'Sharing Economy Working Group' to explore opportunities within this sector. The cross-functional Working Group is developing a strategy to embrace the sharing economy and help the business develop new products and solutions. Zurich is following the debate around the collaborative economy very closely, both in the EU and in the UK, and have been lobbying and sponsoring various initiatives to develop expertise and position themselves as a company that is tapping into emerging opportunities in this area. Zurich has also been a key contributor to the British Insurance Brokers' Association (BIBA) 2014 Guide to the Sharing Economy.
Some of Zurich's initiatives launched in the sharing economy space include:
Agreement with Uber to extend drivers' insurances (excess contingency liability) in the Asia-Pacific region.
Partnership with Airbnb as part of its Host Protection Insurance.
Munich-based Allianz is the world's largest insurance company. Allianz has set up a unit dedicated to alternative channels like the collaborative economy where the focus has been mostly on motor insurance. Allianz has also sponsored the latest 2016 BIBA guide to the sharing economy.
Below are some of the initiatives Allianz has launched in the sharing economy space:
In July 2016, Allianz announced that it would provide comprehensive, third-party property, fire, and theft insurance coverage for private car insurance customers providing ride-sharing services in Australia. John Myler, Chief Market Manager, said "Allianz is committed to its customers and their changing insurance needs. We recognize that there has been a change in how customers use their cars in the sharing economy and we want to ensure they can continue to trust Allianz to protect them as their insurance needs change."
In 2016, Allianz signed partnerships with Drivy, (peer-to-peer car rental company), Amovens, (carsharing, p2p, and leasing), RideLink (p2p car rental), and Car2Go (carsharing)
In July 2016, Allianz launched the Allianz X insurtech incubator. Allianz X is a key pillar of the digital transformation strategy of the Allianz Group and is designed to spot, build, and scale new global business models in the insurtech space. This new division will look for "strategic growth opportunities" in insurtech and adjoining areas like blockchain, artificial intelligence, and virtual reality.
In June 2016, Allianz entered a cooperation and investment partnership with Berlin-based Simplesurance. Established in 2012, Simplesurance has developed software that enables customers to buy products online and purchase matching insurance coverage. The startup now distributes Allianz insurance products in 28 European countries through 1,500 online shops.
Allianz Global Assistance USA established The Sharing Economy Index in 2015 to track consumer confidence in the sharing economy market for travel planning.
AXA is a French global insurer headquartered in Paris. In March 2016, the incoming chief executive, Thomas Buberl, announced the company would be focusing on its digital transformation. Having established partnerships in 2014 with internet giants LinkedIn and Facebook, AXA has been pursuing further opportunities in the digital domain. AXA's innovation strategy includes the creation of an ecosystem of structures dedicated to investment and innovation: AXA Lab (emerging trends detector), Kamet (a technology innovation incubator), AXA Strategic Ventures (venture capital fund with a presence in San Francisco, since rebranded as AXA Venture Partners), and AXA Partners (business partnership facilitator). Between 2013 and 2016, Axa has made an investment in digital of €950 million and has created separate governance to foster innovation.
The sharing economy is one critical area of innovation for AXA in the short term. AXA sees the sharing economy and new customer behaviors as an opportunity and is developing partnerships and products around this economy.
Some key partnerships in this space include:
In May 2015, AXA announced its partnership with BlaBlaCar to offer its users in France an innovative insurance product that provides free additional insurance cover. The partnership was subsequently extended to Spain, Italy, Germany, the UK, and Belgium.
Axa has developed partnerships in Spain with p2p carsharing company SocialCar and with pioneer p2p insurer Friendsurance in Germany.
In 2016, AXA partnered with the Asian taxi-hailing app Grab and launched AXA Pay-As-You-Grab ("AXA PAYG"). The plan is Asia's first usage-based commercial motor insurance that allows the registered Grab driver to pay for a lower base premium. Policyholders can save up to 30% on commercial auto insurance when compared to traditional insurance models.
Admiral, a UK car insurance specialist, has been developing its sharing economy strategy since 2015 when it set up a sharing economy team. The company is also a leading member of Sharing Economy UK, the trade body for the sharing economy.
In June 2016, the company launched host insurance as an option on all of its home insurance policies, becoming the first major UK insurer to offer specific cover for home-sharing. Customers with Admiral Host Insurance can rent out their property for up to 90 days during the policy term, providing cover for up to two adult guests per bedroom during each rental period. The policy is specifically aimed at people who want to use home-sharing sites, not holiday homes.
Admiral is embracing the sharing economy through home-sharing, but it also supports car-sharing through a partnership with easyCarClub (since 2015), the largest p2p car rental marketplace in the UK.
The Allstate Corporation is the second-largest personal insurer in the United States behind State Farm.
Allstate is the first major US insurer to position itself in the home-sharing sector, offering personal property protection tailored to home-sharers. Launched in August 2016, HostAdvantage can be added to a homeowner's existing policy for about $50 a year. The policy is intended to fill some of the personal property protection gaps that may exist in a typical homeowner's policy or in the Airbnb host protection scheme. Allstate currently offers this policy in a few states and is expected to make it more widely available in the US during 2017.
In 2016, Allstate launched a new insurance product called Ride for Hire that provides increased access to insurance coverage for people who drive for ridesharing companies. This product addresses the gaps between the customer's personal car policy and commercial coverage. Drivers can purchase the Allstate Ride for Hire policy for improved insurance coverage during Period 1, i.e. while the app is activated and the driver is looking for a customer.
MAIF is a leading French mutualist insurance company established in 1934 as a teachers' cooperative. MAIF is ruled by shared governance and strong values: solidarity, social responsibility, and human-centeredness. These chime very well with the sharing economy and its no intermediaries, peer-to-peer ethos. In January 2015, the company set up a team dedicated to the collaborative economy and emergent practices. Pascal Demurger, Director of the MAIF group, sums it up:
– By supporting their development and ambitions, MAIF intends to be the insurer of reference of the young actors of this new economy with which we share the foundations.
So far, MAIF has insured more than 150 French startups across the sharing economy, from home exchange to p2p delivery and foodtech. In this initial phase, MAIF is focusing on building tailor-made products for startups to gain deeper expertise on the whole spectrum of sharing economy business models.
In October 2014, MAIF entered into a partnership with the global sharing economy community Ouishare, a key pillar in Maif's expertise-building strategy.
In July 2015, the mutualist launched MAIF Avenir as an investment fund dedicated to financing innovation, digital business, and the collaborative economy—all key investment priorities for MAIF. In practical terms, the fund invests in startups to enable MAIF to develop new services for members, gain access to new communities, innovate, better understand the digital economy, new technologies, and new usage patterns, and take advantage of the energy that drives these startups to achieve greater agility. MAIF Avenir has an allocated budget of €125 million until 2018 and an average of €30 million per year.
So far, MAIF Avenir has invested in 19 startups, including:
Peer-to-peer carsharing Koolicar was the fund's first investment back in 2014. Koolicar is based on a connected box that can be fitted on any type of vehicle, enabling keyless transactions, calculation of mileage and lease duration, and geolocation. In 2016, PSA Peugeot Citroën took part in the capital increase, becoming a shareholder alongside MAIF.
In 2015, MAIF invested 4 million euros in peer-to-peer home exchange Guesttoguest (now HomeExchange) to help reach its stated goal of 1 million members over 3 years.
Yescapa provides peer-to-peer rental of vans, motorhomes, and campervans. MAIF has been Yescapa's insurance partner since the spring of 2016. In September 2016, MAIF pledged a €3M investment to help Yescapa's development.
While MAIF currently only operates in France, it is now focusing on providing international solutions, both in the EU and the US, for its key partners as they plan its international expansion.
Munich RE is a leading global reinsurance company—an insurance company that purchases insurance from other insurance companies to manage their risk.
Some of Munich re's sharing economy initiatives launched in the sharing economy space include:
In September 2016, Traity, the Madrid-based sharing economy online reputation aggregator, signed a partnership with DAS, a subsidiary owned by Munich re and leader in legal protection insurance services, to provide the first landlord income protection insurance to people with non-traditional forms of employment and no credit scorings. Traity has created a platform that finds correlations between reviews and ratings on social media and the person's behavior, which can then be used by insurance companies to assess risk.
In 2016, Munich RE invested in Berlin-based Finleap, an incubator that helps launch fintech startups by investing money, linking experts with young entrepreneurs, and providing operational support.
In 2016, the company established a new global venture with Digital Partners (DP). DP's vision is to develop an ecosystem that allows disruptive insurance startups to flourish and build profitable partnerships together, and enhance the insurance industry's customer engagement.
In 2016, Digital Partners established partnerships with a number of startups. Some relevant ones include:
SafeShare is a UK-based insurtech that has developed the first blockchain-based insurance solution for the sharing economy. SafeShare offers usage-based coverage and is underwritten by Lloyd's. The company was named Insurance Startup of the Year at The British Insurance Awards 2016.
SafeShare's blockchain technology is used to both validate and facilitate transactions. This technology records accurate digital events and protects homeowners and customers by creating "an indisputable record of the insured through a distributed network of proof". Alex Steinart, SafeShare's co-founder, explains the company's ethos:
– Insurance for the sharing economy needs to be flexible and responsive to customer needs. Our distributed ledger approach, developed by Z/Yen Group, offers the opportunity to coordinate the provision of products between counterparties in near real-time and to radically cut the cost of this coordination.
SafeShare has partnered with Vrumi, an office space sharing startup, to launch a new product that protects property owners from losses relating to damage and theft caused by commercial tenants.
Launched in September 2016, Lemonade is the first p2p insurer to register as an actual insurance provider. It has its own license in New York and is applying for more licenses across the US. Insurance thought leader Rick Huckstep, argues "the insurance industry will never be the same again". Industry observers are watching Lemonade very closely. If it succeeds, it will be proof that partnership with traditional insurers is not the only route for insurtechs.
Lemonade's peer-to-peer product is based on small groups of policyholders that pay premiums into a claims pool. It has a novel business model that is powered by artificial intelligence and is very markedly behavioral economics -driven. Additionally, instead of turning them into profit, Lemonade gives away some of the unclaimed premiums to the customer's chosen charity or good cause. Lemonade co-founder Shai Wininger summarises the company's approach as "challenging the way insurance companies work, with a peer-to-peer business model fuelled by self-servicing technology. We've seen this kind of combination breathe new life into other industries, and we're determined to do the same for insurance".
Lemonade has set up a feature that allows people to cancel their current policies with legacy providers, obtain a refund, and buy a new policy from Lemonade in one click. Many customers were willing to switch from their existing policies: in the first 48 hours after launch, of the people who switched, 22% came from major legacy providers. Switching providers is typically a lengthy and convoluted process, so eliminating this pain point is likely to provide Lemonade with a significant competitive advantage. Also, approximately 87% of customers bought their first home insurance product through Lemonade. The company broke a record in its first quarter in operation by handling a claim solely by AI, getting it approved and wired in 3 seconds!
Lemonade has raised a $13m seed round from Sequoia Capital and completed a $34 million Series B funding round in December 2016. Participants included GV (formerly Google Ventures), the VC arm of Google's parent company Alphabet.
San Francisco -based Metromile launched its per-mile car insurance in 2013 to help low-mileage drivers pay a fairer rate. Rather than charging a flat monthly rate, Metromile bills only for the time a driver is actually driving. Metromile CEO Dan Preston says:
– If you're driving under 5,000 miles per year, you will save 40% to 50% on your car insurance by switching to Metromile.
Metromile has developed a GPS telematics device called Metronome that plugs into the diagnostic port under the dashboard of your car, providing engine data plus insights to optimize driving. Metromile has also developed a mobile app that uses data from the Metronome to view the miles driven, compare trips, check the engine status, locate the car, etc.
In 2015, Metromile partnered with Uber to jointly develop the first technology solution that enables pay-per-mile, personal insurance coverage that complements Uber's $1 million commercial liability and ensures a seamless personal/commercial per-mile car insurance plan for Uber drivers. The per-mile policy covers Period 1 (when the Uber app is on but the driver has not been matched with a passenger) and personal time when the app is turned off. Outside of this time, the driver is covered by Uber's commercial policy. The Metronome connects with Uber to recognize when drivers are working and are covered by Uber's insurance so it only charges them for personal use miles.
Metromile has raised $191.5 million in funding and will use the money to acquire an insurance carrier called Mosaic Insurance and to expand to new states in the U.S. Metromile has acquired licenses to operate in all 50 U.S. states, although it is currently only underwriting policies in four.
Slice was established in 2015 and is based in New York. The company provides a smartphone-based solution to offer pay-per-use insurance for on-demand workers and providers. Slice is currently licensed to sell insurance in 49 US states.
Slice offers a policy for Uber and Lyft drivers that covers drivers from the time they turn on the rideshare application until they turn it off. It raised $3.9m (£2.75m) in growth capital at the end of 2016 and is backed by Horizons Ventures, XL Innovate, and Munich Re. The Slice digital platform will include automated underwriting rules agreed upon by Munich Re. Slice CEO Tim Attia says:
– This investment and key partnership with Munich Re gives us additional resources to expand quickly and strategically into the market and to deliver on our vision globally.
Slice launched its first Homeshare product in October 2016. Unlike the program coverage offered by Airbnb, Slice's policy is a legal document with the host and is regulated by the state insurance commissioners that provide actual insurance for the host. It binds the insurer to pay for the replacement of damaged property and conforms to all state regulations. It is also primary coverage, meaning it pays first—there is no requirement to collect from the guest or claim against a homeowners policy.
Guardhog is a UK-based underwriter with delegated authority from global insurer Hiscox. Guardhog creates their own products and insurance packages for the sharing economy. The cover is on-demand and pay per activity. Guardhog works with platforms and users directly, helping platforms of all sizes make sure their users are properly covered. Over 25 sharing economy platforms and players currently get their own or their users' insurance through Guardhog.
Their main products include:
Host Cover: for people sharing their homes, including renting, swapping, sitting, storing or workspace.
Stuff Cover: for people sharing their stuff, including, drones, handbags, etc.
Storage Cover: for when people store their stuff in other people's homes.
Athos is a US-based insurer that specializes in film production insurance. Athos has signed an exclusive partnership with Sharegrid, the camera-sharing marketplace powered by Sharetribe Go source-available.
Australia-based insurtech startup Cover Genius was nominated best Fintech in the Australian Startcon Awards. They provide an insurance product delivered via a simple ("plug and play") API. Customers can submit claims via an online claims platform.
Cover Genius is licensed and regulated for insurance distribution in all of Europe, the USA, Canada, Latin America, Australia, New Zealand, and some Asian countries.
Peer-to-peer insurance is a concept that illustrates how group mentality and transparency can be used to create an insurance policy that is fair and fit for purpose. The basic form of peer to peer insurance is as follows:
A group of friends holds a policy as a group online.
All members chip into the policy, with some of the money going into a fund and the rest going to the insurer.
Damages are paid out of the group fund to group members who have accidents.
If the damages exceed the deductible limit, the insurer is called in.
If nobody in the group has an insurance claim, the policyholders can get their money back at the end of the year or front the money for the following year.
A few existing companies already offer this type of service, like Friendsurance from Germany, Guevara from the UK, and long-tail insurance Bought By Many.
We have done a quick rundown of insurance providers and other insurance options that are potentially available to sharing economy entrepreneurs. The table below summarizes the key players, geographies, and their offerings. Many more options exist, but having reviewed existing specialized literature and conducted a number of expert interviews, we have focused on the insurance providers that are best suited for online marketplace owners, whose platforms are powered by Sharetribe's marketplace software, and their current needs. As we discussed in the previous article, depending on your needs, it may also be a good idea to approach a specialized insurance broker who can give you a 360-degree overview of the insurance landscape and design innovative solutions for you. In the UK, the British Insurance Brokers' Association (BIBA) has listed a number of BIBA brokers that offer products specifically for the sharing economy.
Insurance is a very complex area that is likely to be a time-consuming and, at times, frustrating process for a budding entrepreneur. While we have drawn a rough picture of the current insurance and sharing economy landscape, it is very likely that any insurance product will need to be tailored to your specific marketplace business model and growth plan. We recommend that you set some time aside to reflect on your insurance needs.
We will wrap up this article with some questions that should help you figure out your insurance needs. Clarifying your needs is critical in finding the most suitable insurance product or solution for your platform and users.
Can you face the costs of self-insure i.e. paying for replacing/repairing your users' items yourself? What is the average value of items exchanged?
What is the main trigger for providing insurance options to your users? Feedback from users? A horror story?
What are you trying to achieve by providing insurance to your users? Is it added value for the users or an additional revenue stream for you?
Are you looking to provide insurance to your platform (to cover potential legal liability for damage or injury to the users), the borrower, or the lender?
What are your roadmap and projection estimates? Do you think insurance may be critical to facilitating that expansion?
Where are you registered and where are your current and potential future users based?
What are your tolerance threshold and internal capacity for regulatory complexity and traditional insurance bureaucracy?
How much transaction data are you generating which could help pave the way to any negotiation with an insurer?
We will shed more light on the complex field of insurance and provide further clues in the next article. Read the previous article on insurance.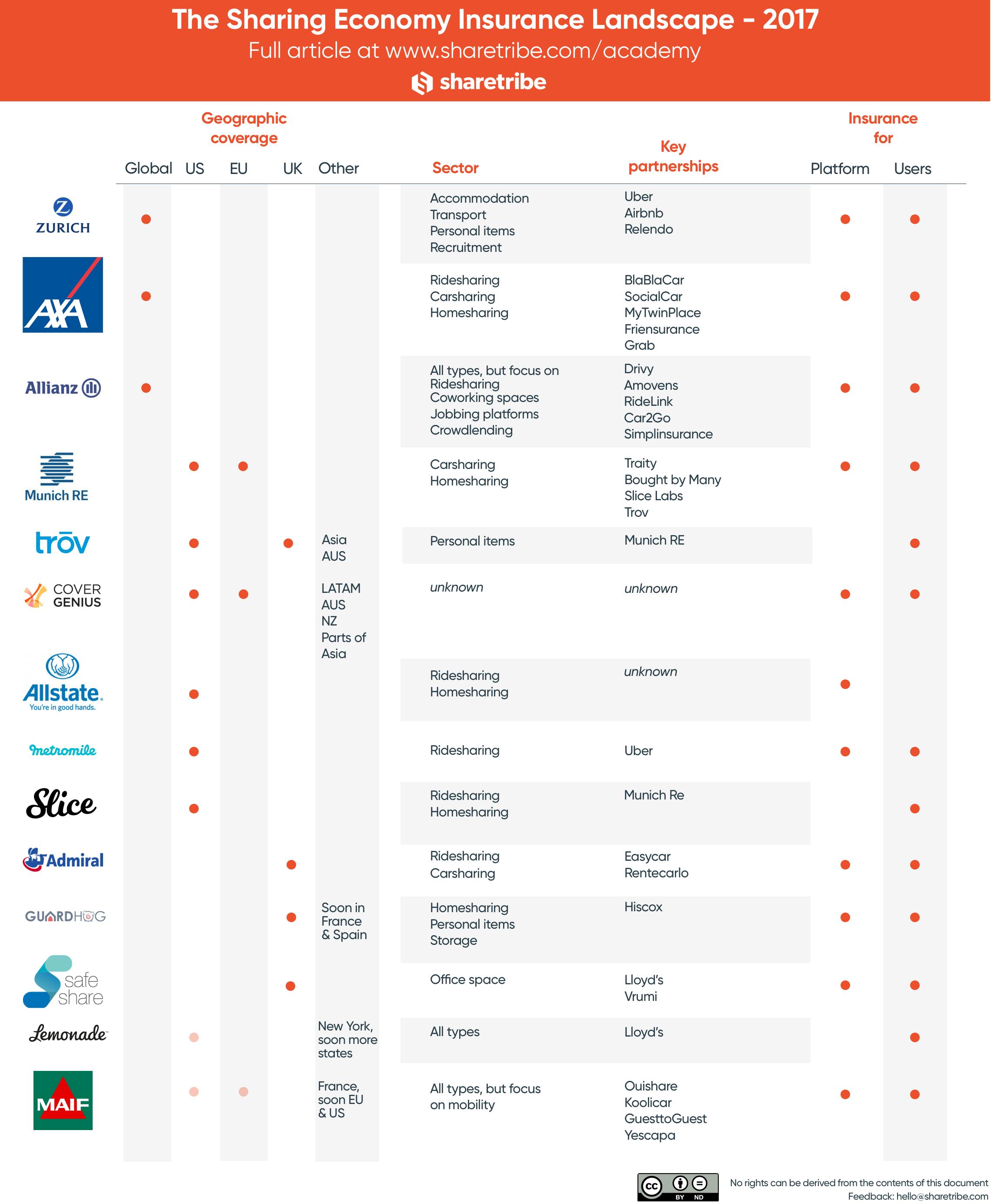 ---

You might also like...