Makerist founder Axel Heinz on how to validate a marketplace idea
Axel Heinz's story proves that you can prevalidate your marketplace idea extremely affordably. And that you should.
Published on
Last updated on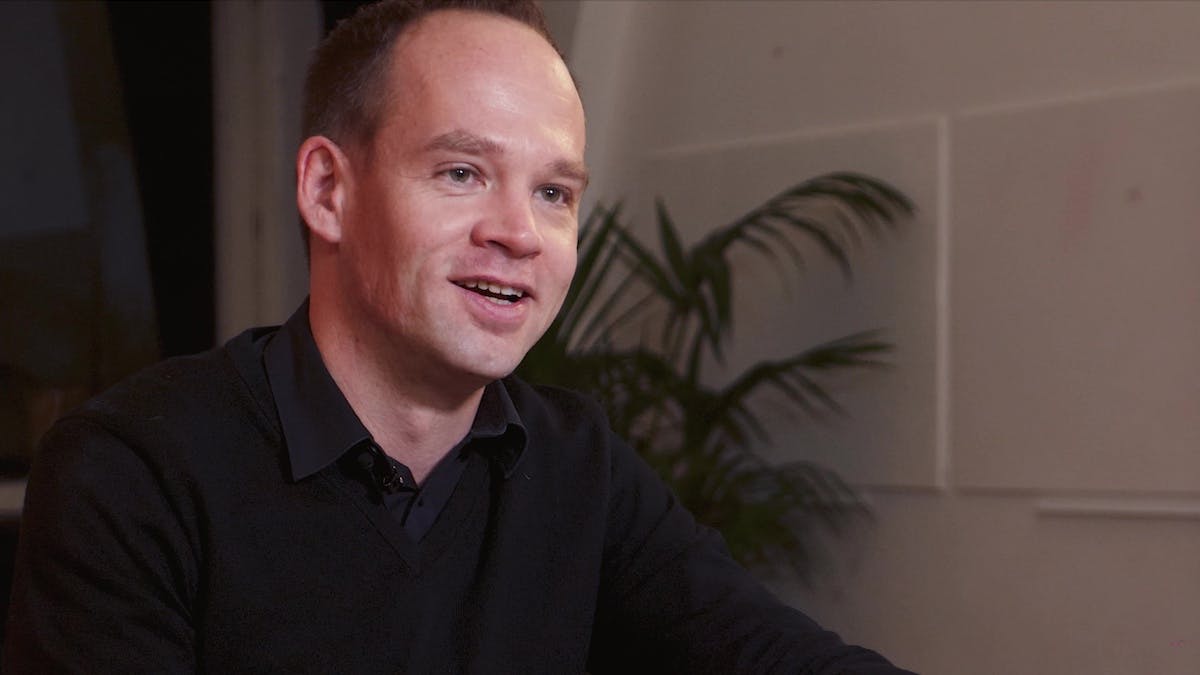 Welcome to episode 7 The Backstage. In this video interview series, we bring you backstage chats with leading marketplace experts.
---
Can you validate your marketplace idea without building a platform? Axel Heinz's story shows you can—and should! Heinz started working on a business idea with the help of Facebook groups. Today, Makerist is a growing crafts marketplace taking steps towards vertical and geographic expansion.
Many successful marketplaces have changed the dynamics of a niche industry for good. Makerist is a brilliant example of such a marketplace.
On Makerist, designers can sell their sewing and knitting patterns to crafts enthusiasts. Before the peer-to-peer platform entered the market, book and magazine publishers were in control, buying patterns from selected creators for a small one-off fee. Makerist improved the designers' experience dramatically. It gave them direct access to a large audience and allowed them to make money off a single pattern time and time again.
Axel Heinz, founder and CEO of Makerist, didn't land on his business idea by accident. Instead, he took to Facebook to grow his understanding of the market, find the right focus, and validate the idea. Afterward, he started proving the concept by launching a Minimum Viable Product quickly. In this Backstage interview, Heinz shares how this approach helped him build initial supply, find growth, and start expanding the business to other verticals and geographies.
Pressed for time? Here are our three main takeaways.
First, find traction. Heinz started exploring the crafts niche by creating several Facebook groups around slightly different themes. With only a few hundred euros in advertising budget, he was able to generate small viral effects that brought thousands of people to his groups. If you can do the same, there's a good chance you have found a great target market.
Focus your offering. Heinz had many ideas for the product his marketplace could focus on. He decided to start with digital patterns because that would be the easiest product to scale. With Makerists' initial concept proven, Heinz and his team can now start bringing in other verticals, such as craft supplies and services.
Launch as quickly as you can. After Heinz saw how successful his groups became on Facebook, he knew he had to act fast. In 2013, that meant building a platform from scratch with the absolute minimum functionality. The MVP version of Makerist was live—and serving paying customers—in eight weeks.
More of a reader? You can read a full transcript of our interview with Axel Heinz below. The transcript is lightly edited for an enjoyable reading experience.
My name is Axel Heinz. I'm 46 years old, founder of Makerist. We founded Makerist five years ago.
I actually come from product management. I worked for marketplaces like eBay, like DaWanda, like 9flats.com, and decided then to found my own marketplace. So I'm a product guy, marketplace guy, and with Makerist, I founded my first own marketplace [six] years ago [in 2013].
What is Makerist?
Makerist is a marketplace for digital products mainly, and the digital product is sewing patterns that people can download, print, and use to sew shirts, dresses, kids' clothing, toys, and so on, and so on.
A business that was actually dominated by publishers, but now the designers who write the tutorials and the sewing patterns work increasingly independently. They were looking for a platform to publish themselves. And we publish them and take a share, and it's working great for both sides.
The idea came...actually we were thinking about building a marketplace for physical supplies, like the fabrics, wool. And we were also thinking about video. Like, the other end, super digital, and even more innovative than sewing patterns.
And we tried out several things and saw that there is a lot of potential in each of these streams, but the digital patterns, e-books, sewing patterns, actually worked the best. And it was the easiest thing to scale, and we found the strongest partners in the market to provide us with supplies as well.
We validated the idea actually on Facebook. That was our MVP.
We created a couple of groups, like a sewing channel, sewing group — we called it Sewing Café, and Knitting Café — and also other hobby areas that we thought are interesting to transform into digital models. We advertised a little bit around it but not very much, and published inspiring content.
And that was really working extremely well.
After days we had thousands of followers and we spent less than 100 euro on it. And people were inviting each other, and we had small viral effects even without doing a lot. In 2013, that worked really...it was, kind of, undiscovered property on Facebook. Nobody gave these people a home, or something where they could mingle and exchange.
We saw that they were asking for tutorials, and also for supplies about different videos, sometimes. They inspired each other, and they helped each other out. And then we said, "Okay, we need to turn this into a solid platform".
Our suppliers are people—99% women—who write and design sewing patterns, like for dresses or kids' clothing.
They used to be professional designers or wrote for books and magazines for publishers. There, they didn't actually earn very much—a couple of hundred euros per pattern.
But they have all this creativity, they know how to do it. It's something that not everybody can do.
We actually stimulated them a lot to publish themselves online and provided the platform for that. And they saw that this works extremely well. It's much less work than working for a publishing house, and the half-life of such a digital product is much, much longer because it's online and people can buy it even after years.
And they don't have to do anything else than creating this design, creating a nice PDF out of it. Just a PDF, right? They don't have to manufacture it, or buy it, install it, and warehouse it, and ship it. Just the PDF, they just upload it and then they receive money from us, and that made us very convincing.
It was easy to convince them to try it out. There was not really a risk for them, and now that they start to earn money for it—for some of them it's quite a lot of money—the stickiness and loyalty of them, and the willingness to produce more, to produce better quality of the supplies, is getting stronger and stronger.
So it's a very strong relationship that actually grows over time.
So we wanted to be fast then after we saw that it worked well on Facebook.
We wanted to keep this momentum and drive the traffic towards us and build—with an agency from Germany that I knew from my product manager experience before—a platform within eight weeks. Just to serve the basic needs so that people could register, that we could market the inventory, and had a payment method, a small cart, some conversion features. But very, very basic.
After eight weeks, we had the first paying customers on the platform.
The good thing is that we had the Facebook channel, and it was getting stronger and stronger. By the time we went online, we had more than 40,000 people on Facebook, and that was actually our first strong marketing channel. So we could generate revenue right from the very first day.
At the moment, we are in a very good situation in Germany because we have proof-of-concept. The business is still growing. We are in some months already at break-even. Next year, we will reach constant cash-flow positiveness.
Now, we are testing an English-speaking site in English-speaking countries with a little bit of a marketing budget, just to see if our German playbook works there as well. We are also testing it to France a little bit stronger actually.
So internationalization is a topic, and then also we want to see if we can even provide more services around sewing and knitting. Like offering even more supplies to do it, the fabrics, the needles, the sewing machines, and zippers, and so on, and so on.
And then we'll also start to think about services. That you can not just download the sewing pattern or sell it, but also order services around that area.
If you want to find somebody who makes good photos for your e-books, or can help you write the tutorial texts, or somebody who could sew for you. If you would like to have that dress but you cannot sew it by yourself, maybe there is someone in the community, and so on, and so on.
So internationalization is a point, vertical integration, looking into services. And we get a lot of these things today, so we're really optimistic that we find another good growth lever.
Try to test it as soon as possible with real people, with the people you want to address.
Build a very, very slim version of the final project that you can imagine, with the most essential features but not much more, and see if there is traction. If you can convince somebody to give you the supplies and find potential buyers. Do you see that there is interest from the buying side?
And take it from there. I see things like that a little bit like developers are looking at that. It's not like you want to wait for the perfect inspiration, or the perfect plan, or the right motivation. I think inspiration and motivation come from doing.
If you do something, even if it's the smallest step, you can take the next step, and then the next step. And then you see that things start to work, or they don't work and you can change the direction. But that often triggers additional inspiration, additional motivation.
So starting with something that you have under control that you can realize fast is much, much better and leads you much sooner to the next steps, and to bigger steps than creating the big picture, trying to solve all the problems now.
Just start with something.
This is the seventh episode in The Backstage interview series. The series has 13 episodes featuring marketplace industry heavyweights like Doreen Huber, Carmen Alfonso Rico, and Josh Breinlinger. You can subscribe to the series by signing up for the Marketplace Academy newsletter.
---

You might also like...