Jessica Tiwari at the Marketplace Conference: Building trust in two-sided marketplaces
This article series brings you some marketplace wisdom and inspiration from the first Marketplace Conference in San Francisco. In this article, we discuss a talk about building trust by Upwork's VP of Product Management, Jessica Tiwari.
Published on
Last updated on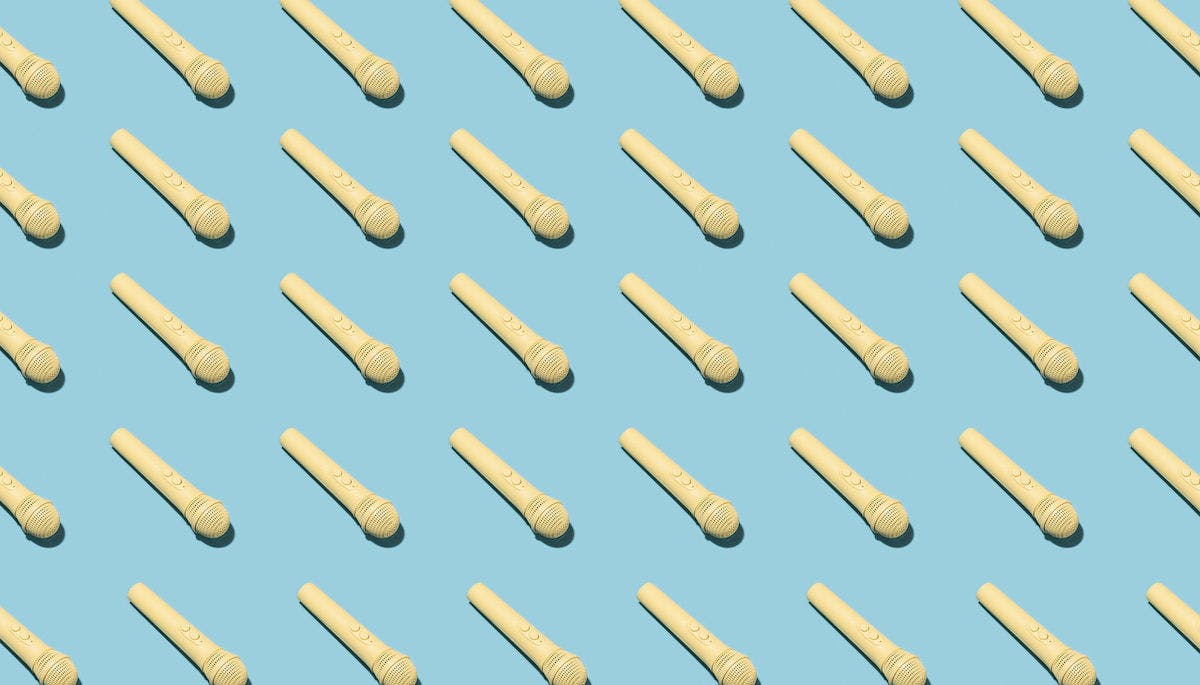 This article series brings you some marketplace wisdom and inspiration from the first Marketplace Conference in San Francisco.
---
The second Marketplace Conference will take place in Berlin on November 28th, 2018. In case you missed the first conference in San Francisco this March, no worries! This article series gives you a recap of five interesting talks and the most important learnings we took home.
The Marketplace Conference unites marketplace founders, VCs, and subject matter experts to discuss the present and the future of marketplaces and network effects. The first conference was organized in San Francisco in March 2018, with Sharetribe as one of the sponsors.
All of the talks given at the San Francisco conference have been gathered into a great YouTube playlist, featuring talks from industry heavyweights like James Currier, Josh Breinlinger, and Brian Rothenberg. As the Berlin Marketplace Conference is approaching, we now bring you an article series that recaps our key learnings from five great talks heard in San Francisco.
The first talk on our list is by Upwork's Vice President of Product Management, Jessica Tiwari. The talk dwells deep into the mechanisms and tools that Upwork (and other marketplace forerunners) use to build trust on their marketplace platforms.
Upwork is the world's largest freelancing website, with 5 million clients and over 12 million freelancers.
In the talk, Jessica Tiwari sums up why building trust is crucial for their success:
– Our success relies on the willingness of our clients to hire a freelancer they've never met, in a country they've never been to—for high-stakes knowledge work, and the willingness of those freelancers to do that work for an absolute stranger.
Upwork uses a range of mechanisms to ensure trust-building. Tiwari shares these mechanisms—as well as examples from leading marketplaces such as UrbanSitter, Airbnb, Uber, and Lyft—to provide listeners with concrete, actionable tips.
Jump to:
There were three points that we found particularly engaging in Tiwari's talk.
According to Jessica Tiwari, one of the earliest things any marketplace can do is set their users up for success. Tiwari notes that, particularly on the provider side, new users rarely know what it takes to be successful on the marketplace in question. To avoid lousy browsing experiences for the customers and churn on both sides, marketplace entrepreneurs need to educate their users.
Tiwari encourages marketplace entrepreneurs to intervene as early and as aggressively as is needed to ensure that both parties understand the traits that drive success on the platform.
A scalable solution is to show off individual users that have become successful on the platform. Another example Tiwari mentions is creating educational content. For a time, Tiwari explains, most of the freelancers joining Upwork's platform didn't have any previous experience in either doing freelance work on a platform or freelancing in general. To teach their providers to be successful, Upwork created eBooks and dedicated entire sites to educating successful freelancers.
A further great point Tiwari makes is that marketplaces should provide ongoing assistance to their providers so that they can benchmark against their peers, educate themselves, and constantly learn from the interactions and feedback they get on the platform. For Upwork, this is also a way of maintaining an engaged freelance pool: benchmarking against successful peers, freelancers quickly either learn what it takes to succeed—or fail and leave the platform.
For the full discussion on setting your users up for success, jump to 3:21.
Feedback is the most common form of social proof, but it's not without its problems. In the talk, Jessica Tiwari notes that the public feedback distribution of an average marketplace is heavily skewed, with full five-star reviews comprising an exceedingly disproportionate share of reviews.
This makes honest feedback extremely important, both for users as well as the people running the marketplace. Tiwari mentions several techniques to ensure that feedback is as reliable as possible. The bare minimum is to make feedback double-blind, meaning that the transacting parties can only see the feedback they've received after they have given theirs—and that the feedback is verifiable. In addition, Tiwari says Upwork has found it useful to collect both public and private feedback. The private feedback is used in aggregate or internally, while the public feedback is displayed transparently to all users.
To compile feedback that is truly meaningful, Tiwari recommends multisourcing—using every signal available to detect how a transaction proceeded. The signals that are used at Upwork include the size of the transaction, the words used in the feedback, whether the two parties engaged in repeat transactions, and what was the behavior of the buyer after the transaction (for instance, if they left the platform altogether, it could be a strong indicator of a negative transaction experience).
For the full discussion on meaningful feedback, jump to 8:54.
Lastly, in the talk, Tiwari talks about ongoing techniques to help marketplaces protect their users after bringing them together.
One such technique is progressive disclosure: only releasing the minimum necessary data about both parties at each step of the transaction. On Upwork, for instance, a freelancer's last name is only revealed after an interview.
Another example of progressive disclosure is using proprietary collaboration systems, like on-platform messaging between a customer and a provider, to ensure that communication takes place on the platform. Tiwari notes that this erases the need to disclose, for instance, a private phone number or a social media profile. As we discuss another Academy article, these types of trust-enhancing mechanisms will also protect you as a marketplace entrepreneur, as they encourage users to sign up to your platform, be active, and not bypass your marketplace's payment system.
A further step to shield users after the initial connection, according to Tiwari, is to employ forms of payment protection. Tiwari thinks that for most marketplaces, escrow has become a table-stakes expectation. Many marketplaces also take steps to offer additional protection to their providers in the form of payment guarantees. Payment guarantees offer dedicated providers a certain level of income even in situations where a customer refuses to pay for a delivered service or product.
At Upwork, Tiwari explains, the payment guarantee is combined with a work audit to ensure that the freelancer has met the criteria for the guarantee. Upwork compiles the work audit from a work diary, which includes randomized screenshots taken every 10 minutes of the freelancer's laptop, and an activity log.
Upwork's time-tracking feature has been greeted with mixed feelings; according to this BuzzFeed article, some freelancers criticize it as invasive and micro-managerial, while others have found the screenshots a good way to maintain focus and ensure fair compensation of work done. In the talk, Tiwari also notes that work audit both provides the freelancer with a payment guarantee as well as increases trust on the customer side, allowing the client to ensure that the work on their invoice actually took place.
For the full discussion on protecting your users at various points in the transaction, jump to 17:16.
In the next article, we discuss UrbanSitter's playbook for Geographic expansion with COO Sarah Rose.
---

You might also like...