Discover latent demand – An interview with Boris Wertz
Boris Wertz, the prolific marketplace investor and former COO of AbeBooks, believes there are still many untapped verticals that are ripe for disruption by new marketplace businesses.
Published on
Last updated on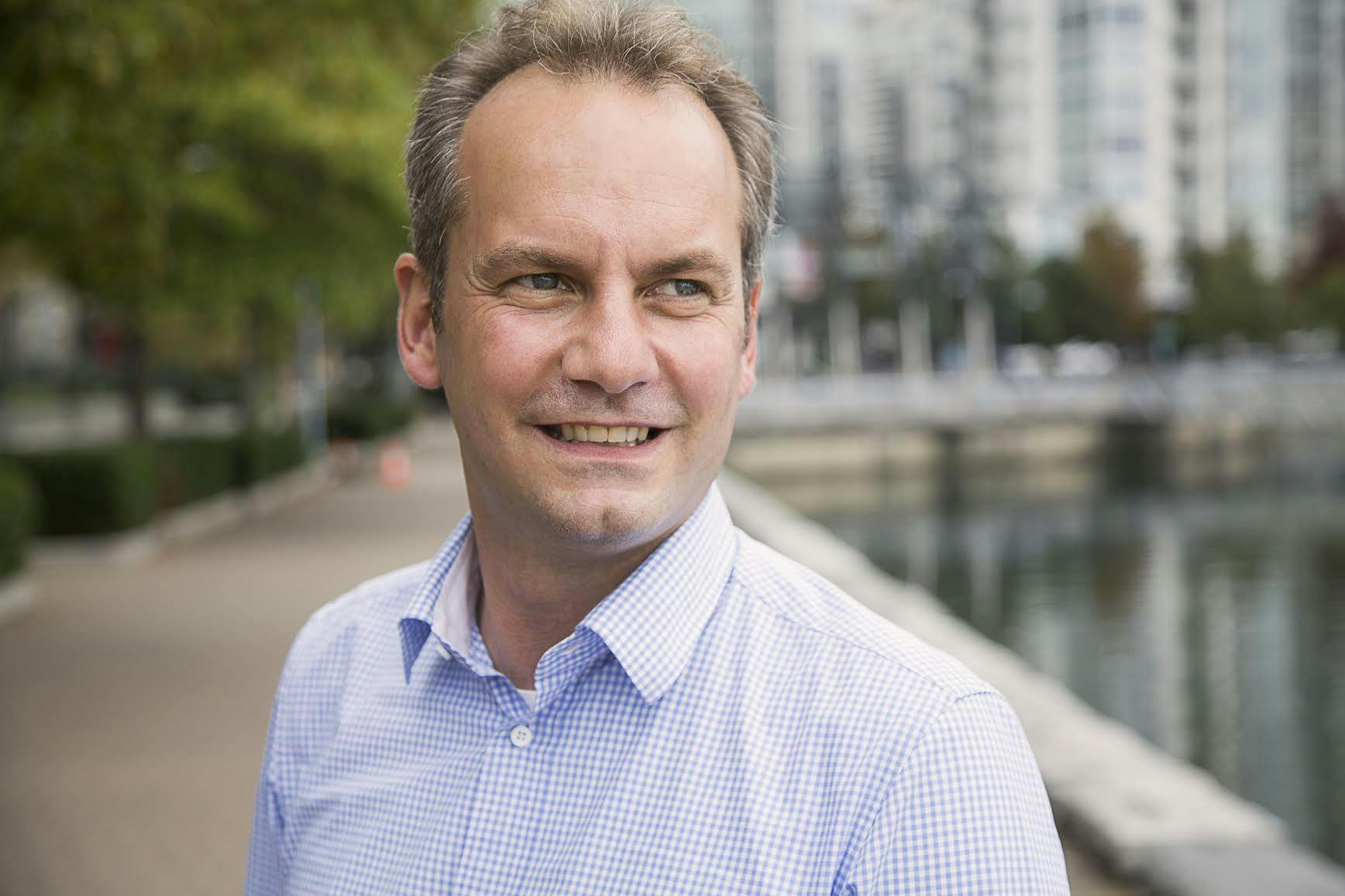 Inspiration and insights from global marketplace experts and thought leaders.
---
The prolific marketplace investor and former COO of AbeBooks believes there are still many untapped verticals that are ripe for disruption by new marketplace businesses.
Very few people have experience in building online marketplace businesses over three decades. Boris Wertz is one of them. He started his career in marketplaces by co-founding JustBooks, a German marketplace for used books, back in 1999. At that time, there was no good way to buy used textbooks online, and JustBooks set out to fill the gap.
– We were doctoral students at the time, and the idea seemed obvious. eBay was already big, and we felt a mini-eBay focused only on textbooks would make a lot of sense.
The team raised a seed funding of around 350,000 euros and launched their marketplace in October 1999. The dot-com boom was at its peak.
Many of the struggles of marketplace entrepreneurs in 1999 were quite different from the challenges faced by such entrepreneurs today. One thing that has become a lot easier is technology.
– It was a really different time back in 1999. It was impossible to build an internet business without first raising a lot of money. You needed to buy servers and hire lots of engineers to build a simple website. You needed to be able to raise money with nothing but a business plan. Luckily, the bubble had not yet burst, so capital was available.
Today, a single person with a laptop can launch a startup out of their bedroom. However, while the costs of starting a business have gone down, the set of problems has changed. The marketplace space is extremely competitive, with many players fighting for market share. JustBooks didn't have the same issue.
– In 1999, there was no good way to buy used books online. There was a lot of latent demand: new textbooks were really expensive, so many students were looking for a good way to buy used ones, but it was really hard to find those books. The transaction costs were really high. It was a perfect opportunity for a marketplace.
JustBooks' biggest challenge was building the supply.
– All that was needed was to bring the supply online. However, that was easier said than done. Many booksellers did not even have their books catalogued. We spent a lot of time building databases and importing Word documents into them. But once the supply was there, demand was not an issue.
Wertz says he still sees the same phenomenon happening when a new marketplace business manages to unleash latent demand.
– It's obviously way harder these days. There's a lot less white space. But there are still untapped verticals, places where there are no existing ways for buyers and sellers to connect. When someone manages to fill these gaps, it can work like magic.
While many things have changed over the years, others have stayed the same. When looking back at the biggest mistakes Wertz and his team made back in the day, the answer sounds familiar.
– We expanded way too quickly. We raised a lot of money and used it to add many new categories and features and scale to new countries. In retrospect, this was a big mistake. We created lots of overhead that ended up slowing us down. The key takeaway is that it's really important to get to product/market fit and start scaling only once you've found it.
As an investor, Wertz now gets pitched by many marketplace entrepreneurs. He keeps noticing the same pattern. The biggest mistake entrepreneurs keep making is a lack of focus.
– The most successful companies are hyper-focused. What usually happens is that marketplaces initially start with a larger focus, discover certain "hotspots"—categories or user groups that are working really well—and decide to focus only on those. The sooner this happens, the better. At a late stage, it can be quite painful as it pretty much means abandoning the rest of your users.
In 2001, the JustBooks team realized they would not be able to become as big as they hoped to be.
– We needed a lot of money to scale. The problem was that the bubble had burst, which meant the sources of capital had dried out.
However, at the same time, a bigger competitor, AbeBooks, was looking to expand to Europe. AbeBooks ended up acquiring JustBooks in October 2001, only two years after it was founded.
What often happens at this point is that the founders of the acquired company move on. But in a surprise twist, the JustBooks team was asked to take over the management of AbeBooks, and Wertz became the company's COO. He ended up staying with AbeBooks until 2007 and growing it to a big enough size to attract buyer candidates. In 2008, AbeBooks was acquired by Amazon.
After a successful exit, Wertz decided to spend the money backing other entrepreneurs as an angel investor. After doing that successfully, he was able to raise his own fund and start Version One Ventures. In 2014 he joined the prestigious VC firm Andreessen Horowitz as a board partner.
Not surprisingly, one of Version One's focus areas is online marketplaces. Wertz and his colleague Angela Tran Kingyens even wrote their own guide for people building marketplace businesses.
– There are mainly three types of marketplaces that get us excited. First, there are the verticals where there's not yet a great way for buyers and sellers to connect—the white space. Then there are certain verticals that are still mostly offline but can be brought online. Etsy is a great example of how this can happen. And finally, there are the new technologies, like blockchain, which are enabling entirely new kinds of distributed marketplaces.
A typical Version One investment size starts at $500k. As a venture capital firm, they are after big returns.
– We only invest in businesses that we believe can become really big. In the case of marketplaces, this means that we need to see the potential for $1B in Gross Merchandise Volume.
However, he believes there are plenty of opportunities for niche marketplaces that target smaller markets.
– We often encounter folks that have really great concepts, but we pass because we believe the total market potential is too small for us. However, not every marketplace business needs to raise VC funding. There are alternative ways of funding your operations. I see lots of opportunities in building really successful small and medium-sized marketplace businesses.
---

You might also like...