Why Canon Australia ventured into the sharing economy
Kyōyū, Canon's first-ever gear-sharing marketplace, was built on Sharetribe Flex. What benefits does the Fortune 500 company see in the sharing economy?
Published on
Last updated on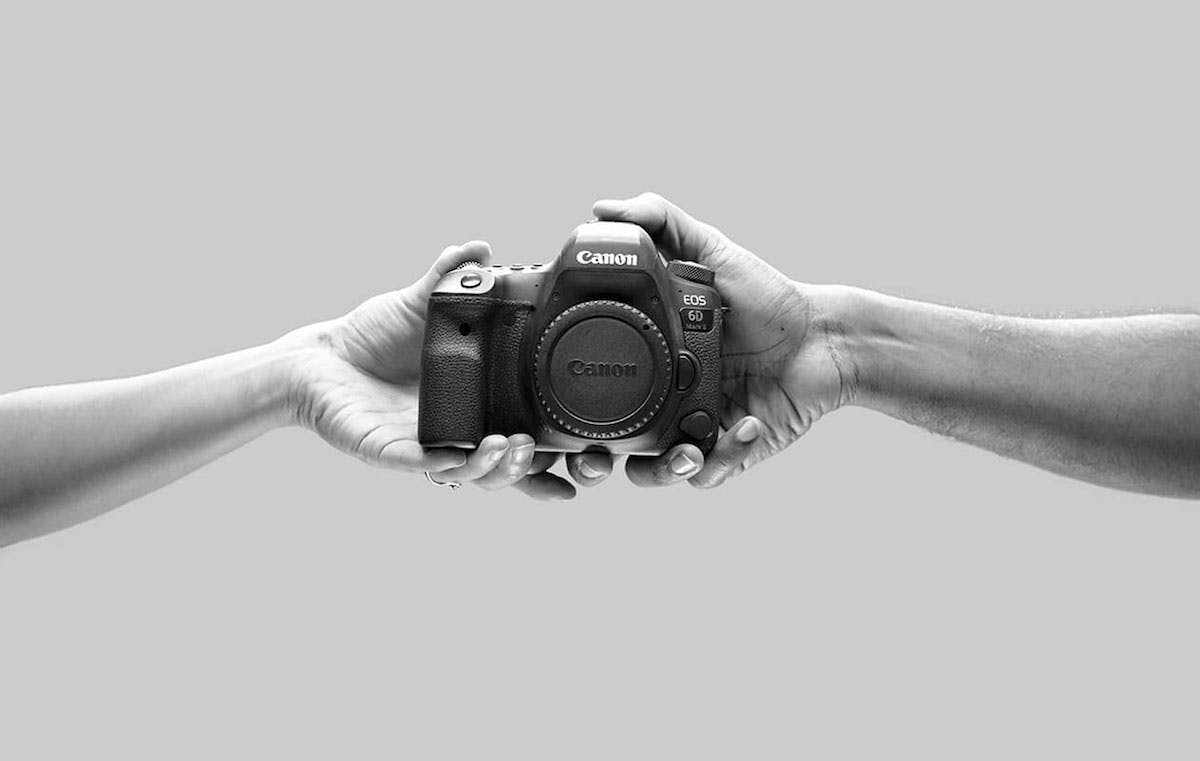 The sharing economy is here to stay. This article brings you the story of Kyōyū, the peer-to-peer rentals platform Canon Australia built on top of Sharetribe Flex.
---
In March 2019, Canon Australia launched Kyōyū—the first-ever Canon gear rentals marketplace. According to Product Manager Anthony Cortis as well as sharing economy experts Jeremiah Owyang and Simone Cicero, understanding the new models of value creation is more important than ever for organizations.
"I can't believe no one has done this before!"
"I love that my gear works for me when I'm not using it."
Canon Australia launched Kyōyū, Canon's first-ever sharing economy platform, in mid-March 2019. The reception of the platform has been immensely positive. Amidst the praising feedback, however, every now and then the same question has emerged.
"But you guys sell cameras. How does doing something like this make sense to you?"
In fact, Anthony Cortis, Product Manager of Kyōyū, finds that innovation projects like the peer-to-peer platform will play a critical role in Canon's future.
Anthony Cortis and his team at Canon Australia had been tossing around different ideas to facilitate the use of professional photography gear for a while. One of the ideas was to build a platform that allows people to rent professional Canon gear from peers.
—We built a quick design prototype and put it in front of customers. We asked what they thought and what their expectations would be. The signal was clear that a marketplace was the way to go, Cortis says.
The team took the signal and set forth to do something Canon had never done before.
—We said to ourselves, 'we have an opportunity to do something pretty amazing, change the way people access our gear. If we can push the boundaries, let's do it properly.'
Kyōyū—Japanese for "share"—allows anyone to make money by renting their Canon equipment on the platform. This helps the Canon community to get the most out of their gear.
—If you have idle photography equipment, why not put it on a platform to share with others? And maybe make some money on the side to go towards that next photography trip, explains Cortis.
For photography enthusiasts, Kyōyū offers an affordable way to access professional equipment on demand.
—Canon has always been known for superior product innovation. In recent years, there's been a big push towards also innovating on how we can serve our community even better.
As there was no shortage of technical expertise in the project team, Cortis first considered building the platform completely from scratch. After some consideration, the team chose to use Sharetribe Flex instead to reduce the time to market.
—We were positive that Kyōyū is a great idea, but we needed to make sure we were doing it right. We wanted to get into the market as quickly as possible so we could start learning.
The business logic behind Kyōyū might, at first, seem counter-intuitive. Why would a camera manufacturer want to help people access cameras without buying them?
Anthony Cortis sees significant business potential in Canon Australia's peer-to-peer platform.
—Many people hesitate to spend money on professional photography gear before they get to try the equipment for themselves. I trust we'll see Kyōyū help a lot more people take that next step in their photographic journey, Cortis says.
Jeremiah Owyang, founder of the innovation council Catalyst Companies, agrees with Cortis' notion.
—Young consumers, for example, might not be able to afford premium goods at full value. The sharing economy allows businesses to access early markets and foster brand recognition and loyalty at an early stage.
Owyang calls the sharing economy the biggest shift in the business landscape since the Internet. He says figuring out how to compete in this space is an urgent issue for companies, regardless of industry.
Both Owyang and Cortis also note the brand-building opportunities in sharing economy initiatives.
—Sharing brings a whole new level of value for the brand. Instead of selling and reselling products to customers season after season, the sharing economy enables brands to develop a deep, long-term relationship with their customers that can involve membership models, subscription models, and service models, explains Owyang.
Cortis believes Kyōyū will have a central part to play in strengthening the Canon community.
—Photographers love to share ideas and talk about how they're using their gear. There are exciting opportunities for us in bringing people together and enabling our community to access the gear they want, quickly and easily, he says.
Anthony Cortis thinks there are significant benefits to taking advantage of the platform solutions already available.
—The speed to market is definitely the biggest benefit, he says.
—Another is the user experience. On a marketplace, the bookings, payments, reviews, and messaging need to work so seamlessly that the customer doesn't even have to think about it. It's a very complicated feature set. I'm so glad we didn't decide to build it from scratch.
Cortis thinks the available SaaS tools should encourage more businesses to think about the opportunities that the sharing economy offers.
—The sharing economy should be on everyone's radar. This is simply how people live now! There are so many technical opportunities that it's really easy for companies to put something together and see if it solves a problem for their customers.
Overall, Cortis thinks businesses should do a better job of understanding the problems their customers have.
—Companies talk a lot about listening to their customers, but many fail to do it properly, he says.
—Kyōyū is such an important play for us. It represents innovation, not for the sake of innovation, but to truly give our customers what they want. It's important to not get stuck with 'this is the way we've always done it.' Always ask what's missing. Sometimes, the answer is bigger than your product.
The launch of Kyōyū represents one of the first times a Fortune 500 company ventures into the sharing economy. Jeremiah Owyang says it should be clear to everyone that the sharing economy is not a fad or a trend—it's here to stay.
—Some companies still seem to think that ignoring or protesting the sharing economy will help. It won't, he says.
—Others take advantage of the sponsoring and advertising opportunities platform companies present. The route Canon Australia took by choosing to host their own community is the most advanced model. There lie the biggest opportunities from true business model evolution.
Simone Cicero, creator of the Platform Design Toolkit, also thinks the role of traditional companies will change dramatically in the future. According to Cicero, the changes will go far beyond what the sharing economy means today and will affect our very relationship with consumption, ownership, and goods. To face them, companies should start taking steps in the right direction now.
—Understanding the platform economy and—more generally—the new mechanisms of collective value creation will be crucial for the long-term existence of brands and organizations. Experimenting with the sharing economy can help companies start to rethink their role in an increasingly complex world.
The positive feedback from Kyōyū's first users has convinced Anthony Cortis of the value such initiatives can have for businesses and customers alike.
—A product manager's biggest fear is to put something out there that people don't like or understand. We're doing something completely new here, so people do have questions and a healthy skepticism. But once they understand the full picture of what Kyōyū offers, they're convinced, he says.
—I just can't see innovation not being a critical part of Canon's business in the future.
---

You might also like...