Balanced
Year in review: How Sharetribe furthered diversity, equity, and inclusion initiatives in 2022
This year, Sharetribe's DEI Council tackled initiatives around salary fairness, equitable benefits, non-violent communication, safer space guidelines, and charitable giving.
Dec 19, 2022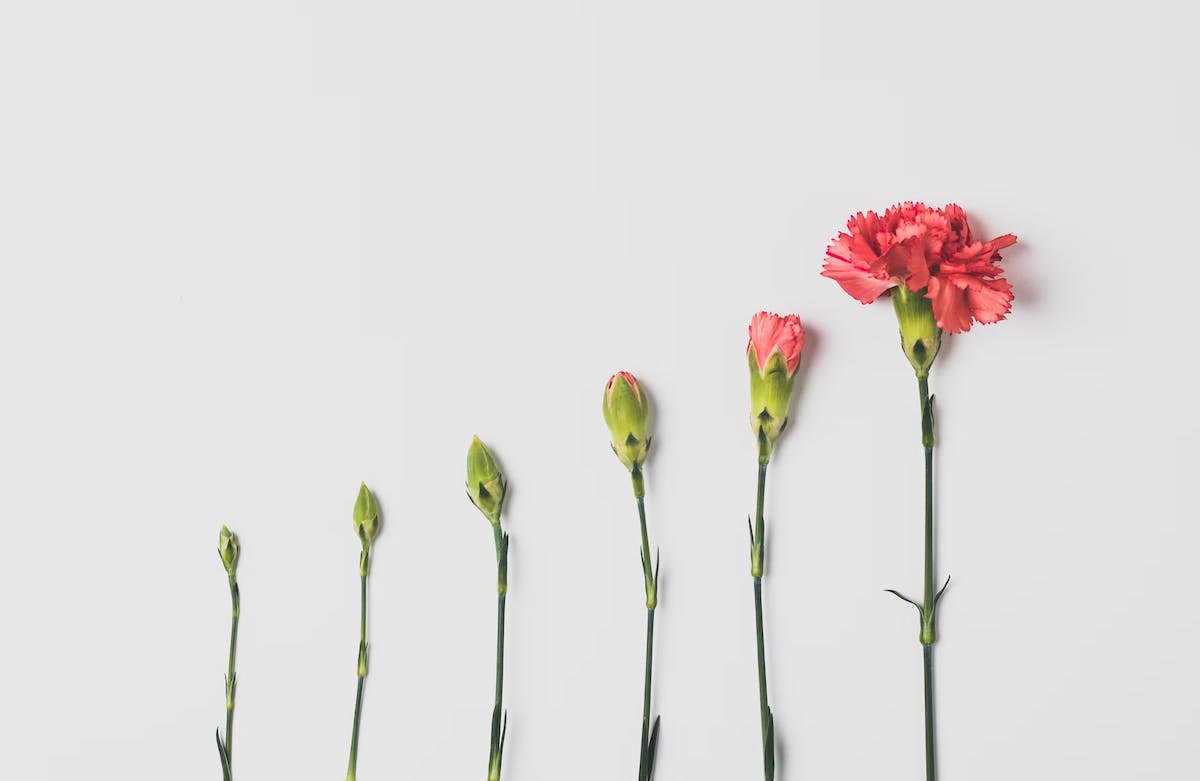 In 2020, Sharetribe laid down structures for ongoing work on diversity, equity, and inclusion. Our 2020-2021 DEI review concentrated on laying down these structures, such as the establishment of the DEI Council and creating the yearly, company-wide DEI survey. In 2022, we were happy to continue the work and see these permanent structures in action as a part of our continuous DEI effort at Sharetribe. This post details the initiatives we took up this year.
But let's start with some numbers! In 2022, three new people joined Sharetribe. Two of them joined through the anonymous application process that we've been using since 2020 to reduce hiring bias. 
We are now a company of 24 people and 14 different nationalities. Currently, three people are working exclusively remotely from Oulu, Äkäslompolo (Finnish Lapland), and California, respectively. The rest of the team works in a hybrid combination of office and remote work in the Helsinki metropolitan area. Each team member can freely decide how much they work at the office. We believe this setup promotes balance and allows everyone to find the best way to work for them.
Work on salary fairness
In 2022, the DEI Council prioritized work on salary fairness. The focus came from employee feedback in our 2021 DEI survey. In the survey, team members raised questions about salary differences between different competencies, how to actively affect one's salary development, and the compensation decision process in general. 
Sharetribe has full salary transparency, meaning team members know each others' current and past pay. We wanted to bring the same level of transparency to the decision-making process. At the beginning of the year, our founders Juho and Antti wrote down Sharetribe's compensation principles. The DEI Council engaged in discussions and initiatives to bring clarity and employee agency to the compensation adjustment process and to increase equity in salaries and workplace benefits. 
Strategy to reduce income inequality
Sharetribe wants to be a company that is a force of good in society. Externally, this is tied to our mission to democratize platform ownership. The platform economy should not be monopolized by huge tech companies with billions to spare. But being a force for good extends to our company on an internal level as well. This means building an equitable and safe workplace where no one's work is devalued. 
Discussion among the DEI Council prompted Juho and Antti to create Sharetribe's strategy for reducing income inequality. It presents our ideals on income equality on a wider societal level but also guides compensation decisions within the company.
The core message of the strategy is to tackle gaps in compensation effectively:
Top management should be paid less than the market rate. 
Individual contributors who do work that requires highly sought-after competencies should be paid the market rate.
Individual contributors who do work that our society values less should be paid more than the market rate.
These directions will be considered in all decisions regarding compensation at Sharetribe.
New compensation adjustment process
The DEI Council gave advice to management and the People Ops team to clarify the compensation adjustment and salary decision process. As a result, significant adjustments were made to the way we make salary decisions. 
To establish a base market rate for different competencies, the People Ops team conducted salary research at companies similar to Sharetribe. Earlier, our assessment of the market rate for each competency was based largely on gut feeling and anecdotal evidence, but now, it is supported by data.
The Council advised giving each employee the opportunity to book a compensation conversation after the salary adjustment decisions have been announced to discuss their compensation level with management. This opportunity was added to the process this year. The employee can challenge their salary increase or discuss how to increase it in the coming year.
Equitable learning budget
The DEI Council researched equitable benefits and how Sharetribe could implement them as a part of our compensation structure. As a result, our learning budget system was adjusted according to the Council's advice.
Each Sharetribe employee has a learning budget that they can use for any type of work-related learning: courses, books, conference trips, etc. We encourage people to do educational activities at the company's expense to develop their expertise and widen their knowledge.
The monetary budget is still the same for everyone across the board. At the recommendation of the DEI Council, however, changes were made to how it can be used. In addition to paying for books, conferences, and courses like before, team members can also use the budget to buy work time and use it for learning. The formula we use to calculate the value of one working day correlates with the salary of the team member. This means that if a team member's hourly pay is lower, they have more budget for learning on the job than those with higher hourly pay. 
This opportunity to improve expertise and gather a larger set of transferable skills on company time will help employees not only at their job at Sharetribe but also in their career at large.
Further equitable benefits
DEI Council conducted research on further benefits Sharetribe could offer its team. Currently, we offer a comprehensive healthcare plan, a device budget, and a lunch benefit on top of the learning budget. The research prioritized benefits that would impact employees with lower salaries the most: public transportation tickets, culture and exercise benefits, dental care, and so on.
A public transportation ticket will be added to our benefits starting next year. When this benefit is claimed through the company, it is deducted from the employee's salary, resulting in a lower amount of paid tax. This will result in a bigger percentage of the total salary for team members with lower salaries, making the benefit equitable. We also want to encourage team members to use public transportation, an environmentally conscious option to commute, as opposed to offering a car benefit, for example.
Our People Ops team and management are in the process of further research and implementation of benefits suggested by the DEI Council. Adding dental care to our healthcare plan is next on the agenda.
Non-violent communication workshop
In spring 2022, Sharetribe teammate and DEI Council member Sari gave a bi-weekly workshop on non-violent communication. Developed by psychologist Marshall Rosenberg, non-violent communication is a communication approach based on principles of non-violence. Its purpose is to create empathy and improve the quality of life of the people who practice it and the people around them. This is very much in line with Sharetribe's values of kindness and candor. We are lucky to have an expert in Sari on board.
Safer space guidelines
DEI Council members Sari and Vesa wrote safer space guidelines for Sharetribe, which were added to our ways of working. The concept of a safer space acknowledges that safety is not something we can define for others, but we can work together toward a workplace where everyone is comfortable and free to be themselves. The guidelines help us do that.
Charitable giving
The year 2022 saw the beginning of another crisis when Russia's invasion of and subsequent war with Ukraine. In February, we donated one month's profits to the Finnish Red Cross for war relief in Ukraine. This prompted further discussion in the DEI Council on charitable giving and how we will support causes we believe in in the future.
Sharetribe is steward-owned. This means that once we have paid back our investors, we will not pay any dividends, nor can we be sold. Any profit we make will be put to realize our mission to democratize platform ownership. We want a portion of these profits to always go to other organizations whose goals are aligned with ours in making the world a better place.
As a result, the DEI Council created a democratic process for deciding which non-profit organizations we'd like to support. Each year, every team member can add a charity or organization of their choice to our list of donation targets. After that, everyone gets an allocated sum (a percentage of our profits) to distribute among the suggested organizations. This process will be used for the first time at the beginning of next year and will hopefully become a yearly tradition.
What's next for DEI at Sharetribe
Sharetribe's DEI work continues next year. This December, we conducted our yearly DEI survey, the results of which will inform the initiatives the DEI Council takes up in 2023. We will also continue working on equitable benefits and reducing income inequality.
In 2020, Sharetribe established permanent structures for DEI work. The world is a different place today than it was two years ago. The Covid-19 pandemic has changed the way we work and affected many people's lives in debilitating ways. War in Europe has destabilized both global politics and the economy. We're heading towards a global recession. The public discourse around what companies can and should do to combat inequality, bias, and discrimination has slowed down.
This has led to many tech companies rolling back their DEI initiatives. Our interpretation of this development is that many of these initiatives were merely tools for marketing or attempts to avoid public outcry.
We see things differently. Diversity, equity, and inclusion are values that require a long-term commitment. The world is not finished, nor will it ever be. It is up to individuals and through them, companies, organizations, and governments to actively work to make the world a better, safer, and more equitable place for everyone. And that's what DEI gives a framework for. DEI is not a project that we conclude by hiring a consultant or taking a course. It's a continuous effort, and we still have a long way to go.
A year from now, we'll come back with another update on diversity, equity, and inclusion at Sharetribe.
Liked this? Get email updates on new Balanced posts.
Subscribe