The smart way to build a marketplace.
Code or no code.
Launch, learn, and grow with Sharetribe's marketplace software.
Start building for free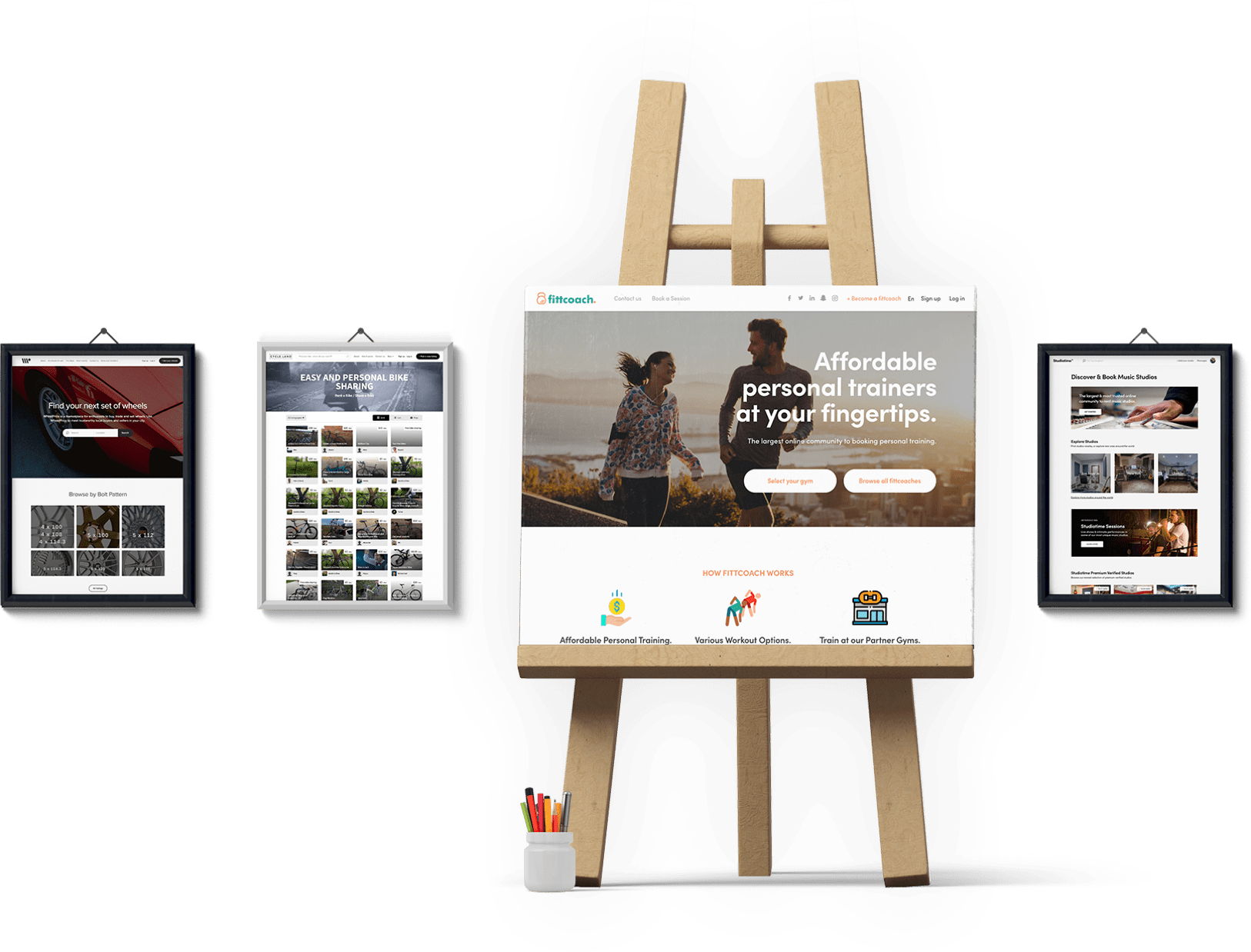 Trusted by 1,000+ marketplace founders – from first-time entrepreneurs to Fortune 500 companies.
---

Your marketplace partner at every scale
Sharetribe's marketplace software and platform expertise take you where you want to go. From idea to launch, profitability to growth, and beyond.
Professional platform in minutes with Sharetribe Go
Create a website like Airbnb, eBay, or Fiverr and make money while your users rent or sell goods, spaces, or services. Build and launch your fully functional marketplace in one day — without writing a line of code!
Sharetribe Flex — software that grows with you
Take your marketplace business to the next level on web or mobile. Build unique features and designs on top of powerful APIs, by yourself or with help from Sharetribe experts.
Expert advice every step of the way
Sharetribe has helped build successful marketplaces for over a decade. Everything we've learned is available to you through our books, blog, and expert support.
---

Becoming a marketplace entrepreneur has never been easier
---
Expert support seven days a week
"Customer service was hands down the best I've experienced. Always helpful, always knowledgeable, always friendly."